Her name is Rey Nichole and she is a life blogger. Rey describes herself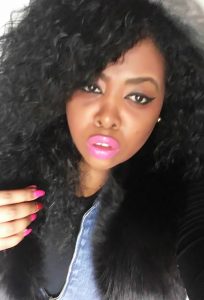 as "A city girl who dares to dream." Rey was born and raised in Baltimore, Maryland. Her blog is titled "I Am Rey", which stems from a previous idea she had while living in Cairo, Egypt to create a women's empowerment class for women who felt that they were at a turning point in their lives.. She had a 3 bed room apartment which she shared with her friend Mandy Banda from Malawi. At the time, they were considering turning the other room into a classroom. Rey was already private tutoring Egyptian Natives in Conversational English and many of them had questions about every day life and wanted her to share her personal perspective. She then continued to private tutor as well as teach ESL during the day at an international preschool, but decided rather to start her own blog which at the time was going to be titled "Her Turning Point". She worked on it off and on but knew in her heart that she wanted to dig a bit deeper… So, she decided to start over… Rey changed the name completely and decided not to only empower women but to target everyone who felt as though they too were different and wanted to experience life beyond the societies "norm" while relating to the hardships of life. Rey's goal is to inspire those while still working on her aspirations.
#IAMRey
Rey can be found on Instagram @hernameisrey
You may also visit her blog iamreyblog.wordpress.com
YEP! She's from BMORE!