2016 began on a really chill, relaxed note. I had juggled with a few different ways to possibly bring in the new year but in the end I decided to do neither. While bringing in a new year in another city is always fun, I knew that the following weekend I would be headed to New York, so there were no worries.
When Friday finally rolled around I boarded the BoltBus and was on my way to the "big apple". I was expecting to be stuck in traffic since it was a Friday and all, but the ride was quick and we arrived in no time.
When I arrived I caught an Uber and went to one of my favorite restaurants in Manhattan, Gingers to grab something to eat. They serve traditional Sichuan & Cantonese dishes and also offer a great happy hour. If you are ever in the area and looking for somewhere good and affordable, I highly recommend checking them out.
After eating I stopped in a couple of the stores nearby while waiting on the rest of my friends to arrive in the city. Once we all met up we hopped on the train and headed towards our hotel in Brooklyn.
Once checked in and situated, we hung out in our rooms until it was time to head to the Freedom Party at Brooklyn Bowl. We had heard so much about the party which takes place every Friday night and couldn't wait to see what the hype was all about. We definitely weren't let down. The place was huge, with tons of lanes, bar space and a large dance floor to accommodate even the largest crowd. After bowling for about an hour we met up with some local friends who had arrived and headed over to the dance floor. The DJ was GREAT, playing a ton of old school and current music that kept everyone happy until about 3:00 a.m. when we decided to head back to the hotel.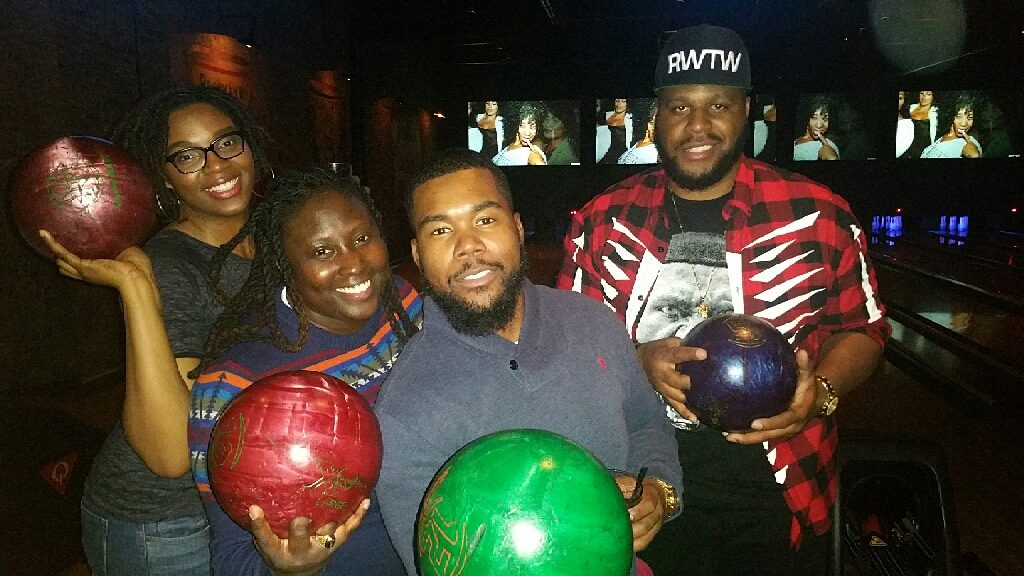 Saturday morning we woke up and headed to the Javits Center for what was really our main purpose of coming to New York; The New York Times Travel Show. After hearing about the show once it was over with the previous year, we made sure not to miss it this time.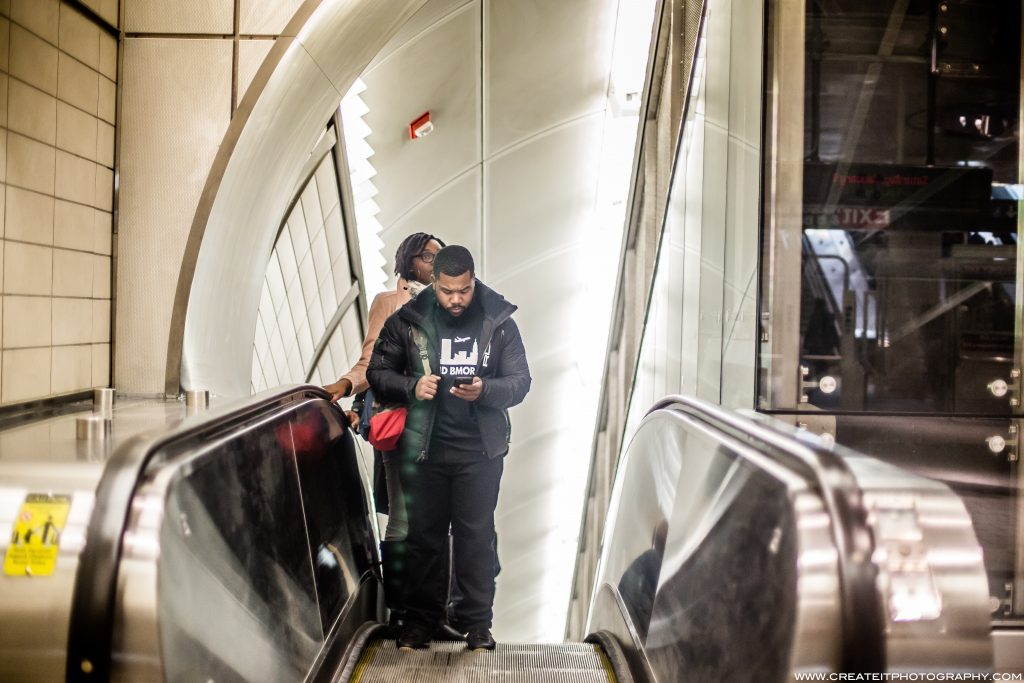 Upon arriving we noticed how huge the show was and knew we were in for a few hours at the least of travel overload. After going through rows and rows of booths and exhibitions, I was left feeling both a little overwhelmed and underwhelmed. While there was definitely tons of information available on a lot of international and domestic destinations, I didn't find myself feeling enlightened or gaining any real new knowledge. A lot of the booths were travel agencies trying to get you to buy expensive all-inclusive packages which I've found plenty of ways to work around for much less.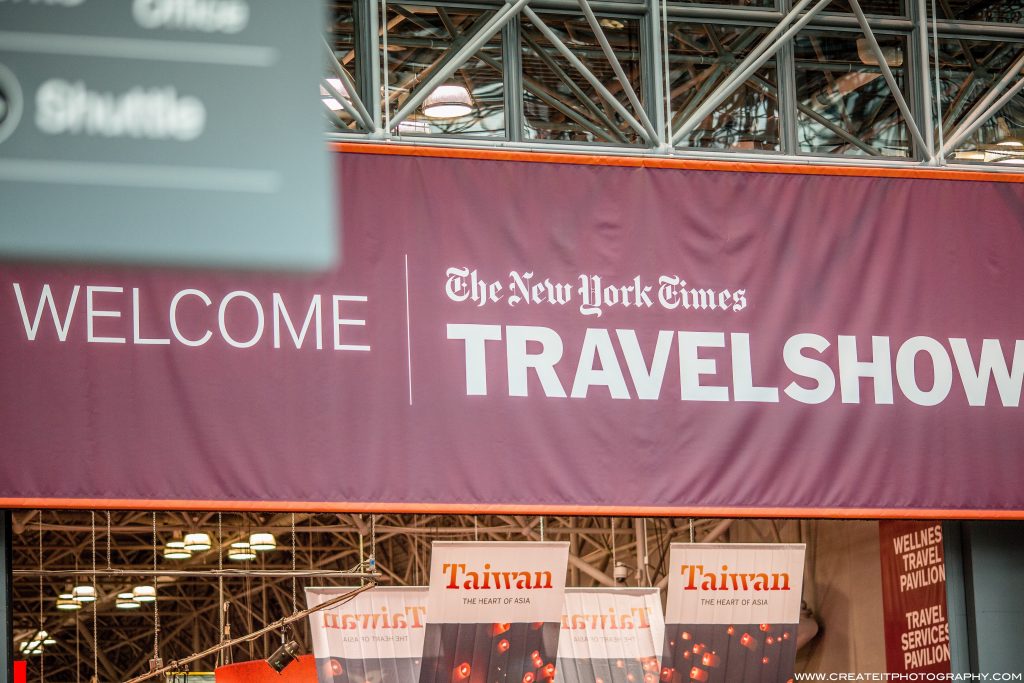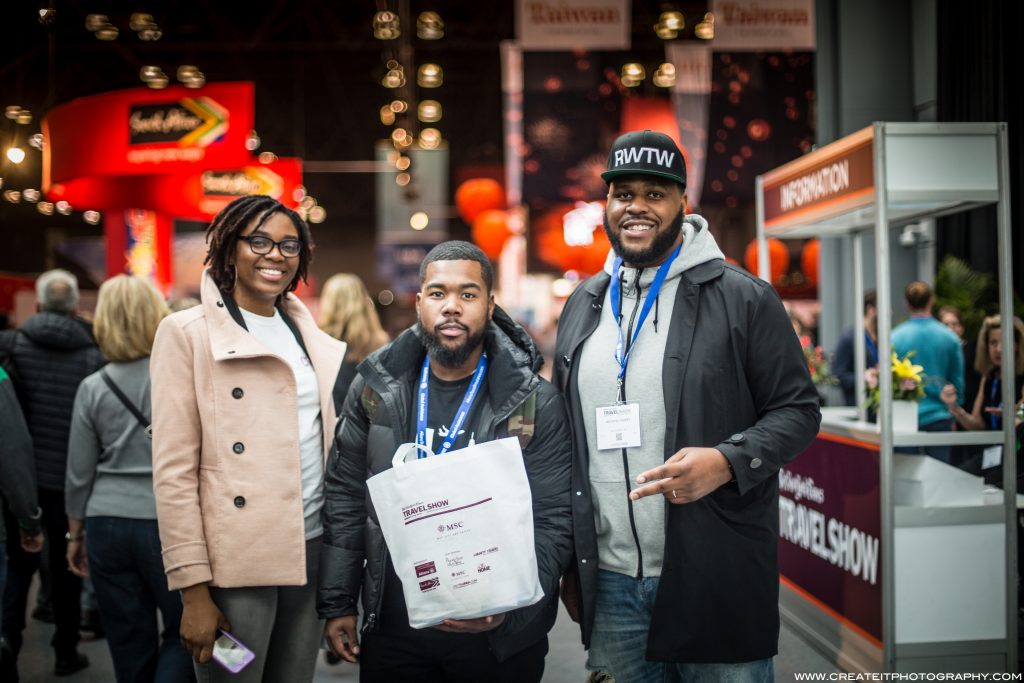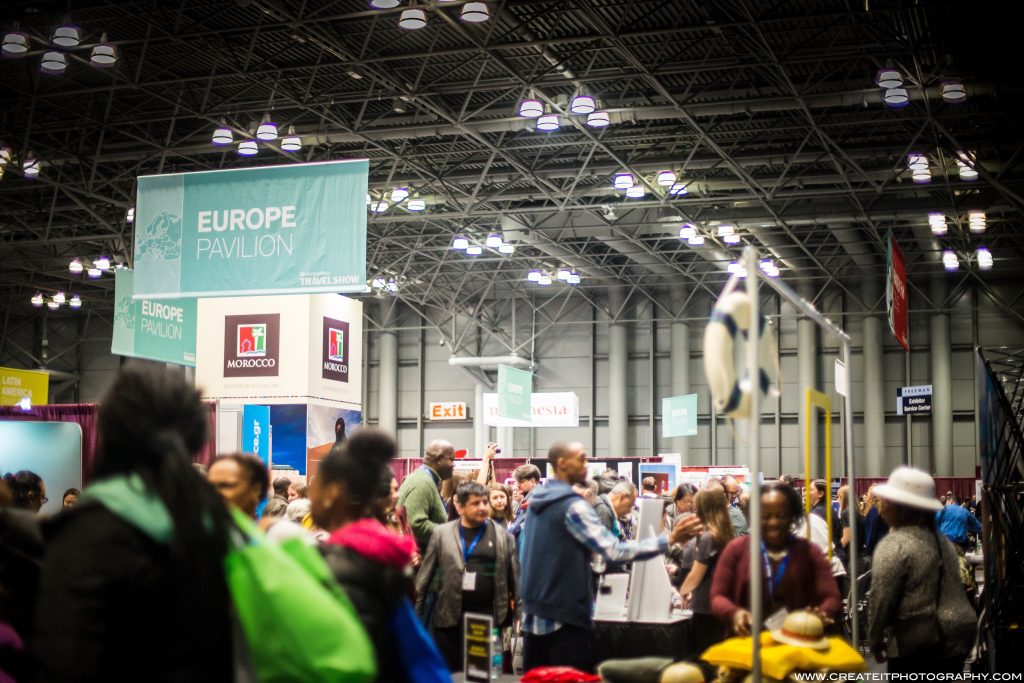 We were going to check out a seminar on Cuba for 90 minutes but everyone was starving and we decided to eventually leave and head back to Brooklyn to eat. We ended up at a pizza spot called Roberta's which we knew had excellent reviews and wouldn't let us down. After waiting for our table, we were seated and it was time to eat! I ordered an appetizer which was grilled squid. It was awesome. I also ordered the mozzarella pizza which showed me why the reviews were so good.
After leaving Roberta's we decided to head back to the hotel and rest until going out again later that night. Well, going out never happened. We all ended up hanging out in the hotel, laughing and joking all night. You can't beat having dope friends.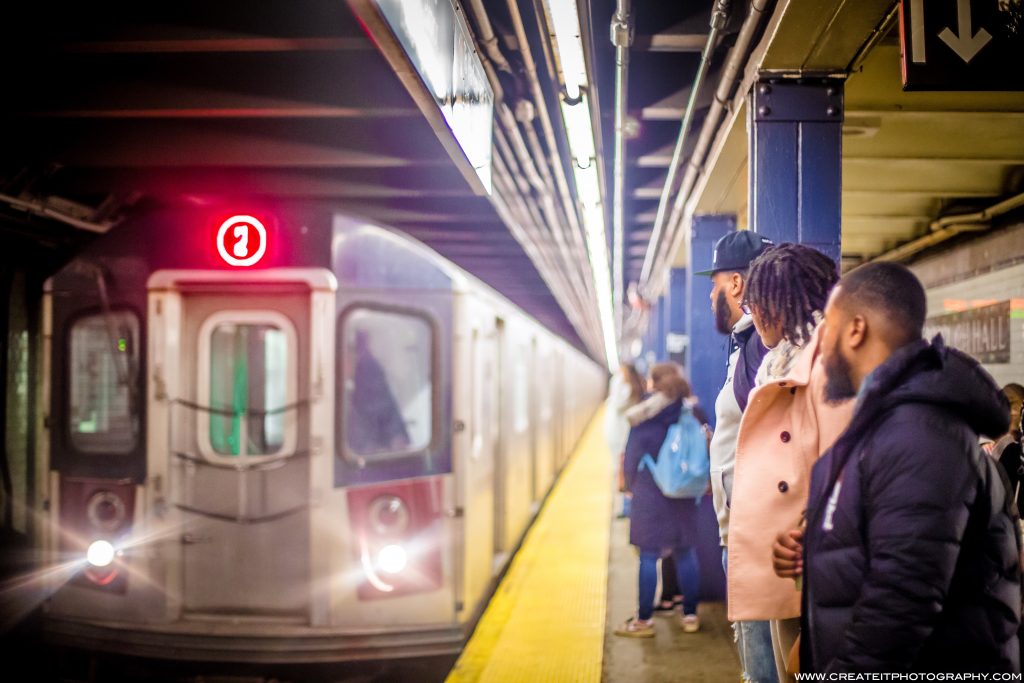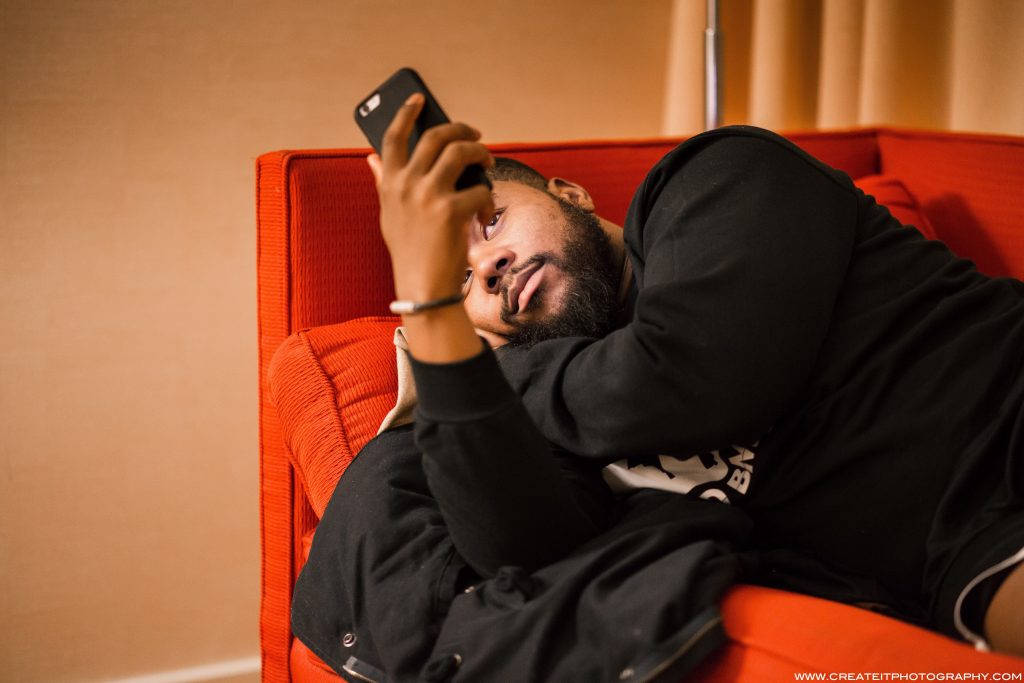 Sunday, we woke up and checked out before heading to brunch. My friend Crystal had made reservations at an Italian place called Scottadito Osteria Toscana. We caught an Uber there and were seated immediately. It was time to eat and enjoy some bottomless mimosas. Once again, the food and drinks were great and everyone left happy.
We noticed how nice the neighborhood outside of the restaurant was once we exited and decided to walk around for a bit. Who knew this would turn into us sitting on random stairs and taking photos. Thanks to my friend Dominique, who owns Create It Photography, we all had fun during this impromptu shoot.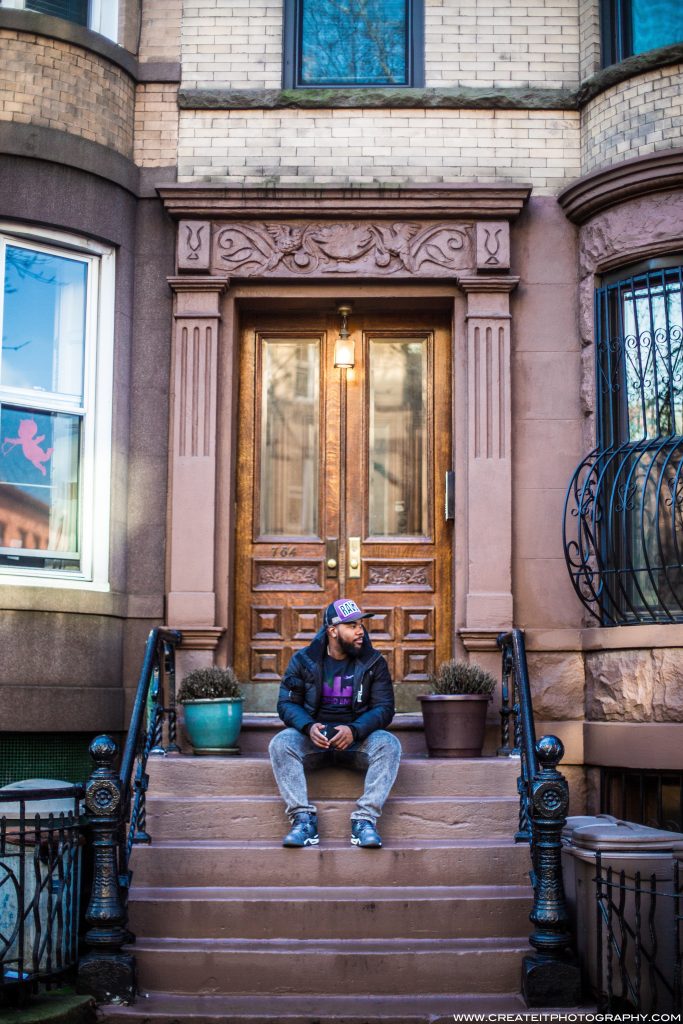 Once we finished laughing nonstop while trying to take pics, we headed back towards the hotel to get some photos on the Brooklyn Bridge. Too bad it began to pour down raining as soon as we stepped foot on the bridge. We ran back and caught another Uber back to the hotel.
Once back at the hotel we decided to head next door to Rocco's Tacos and Tequila Bar for food and drinks before heading back home. We were only there a short time but thanks to some really cool and generous bartenders, we left happy and couldn't wait to get on the Megabus to sleep as we headed back home to Baltimore.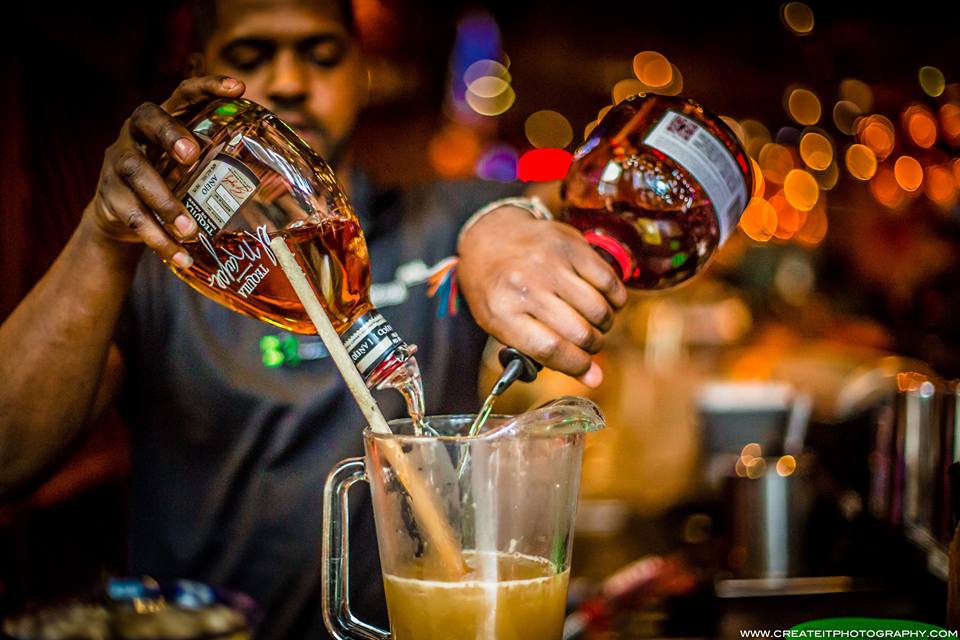 Overall, the weekend in New York was awesome. I always say it is one of my favorite cities in the U.S. and I see why people are so quick to move there, despite the ridiculous cost of living.