Before I begin, let me say this … I HATE WINTER!
I remember everybody at home saying how warm the weather was for most of December. We should've known that wouldn't last long right? As soon as the temperature began to drop my first thought was getting out ASAP. So, one day while sitting around freezing, I decided to look at my Southwest Airlines Rapid Rewards points and see where I could head for some sun. Bingo! Cancun, Mexico it was.
As my departure date drew closer, the weather forecasts began to show snow. You can only imagine how excited I was to get out of dodge. Once word of a blizzard names Jonas was mentioned, I was even more excited to be GONE! The storm was slated to begin Friday afternoon and my flight was scheduled to depart at 8:50 a.m.
Friday morning came and I grabbed my carry on and backpack and was on my way to Mexico!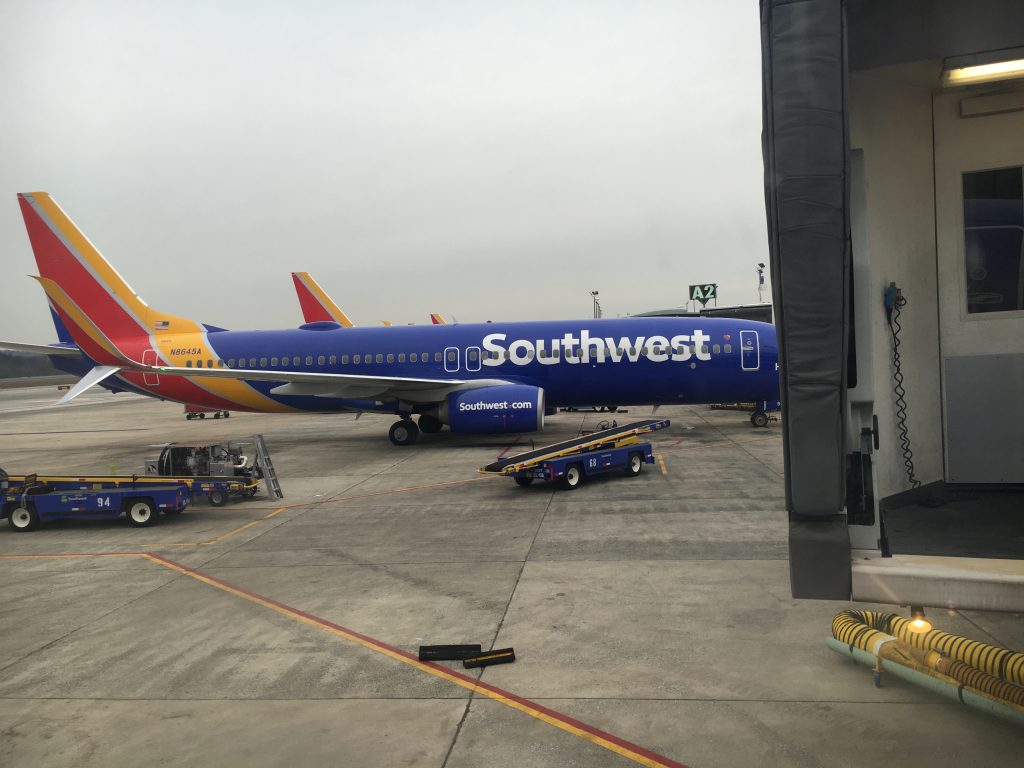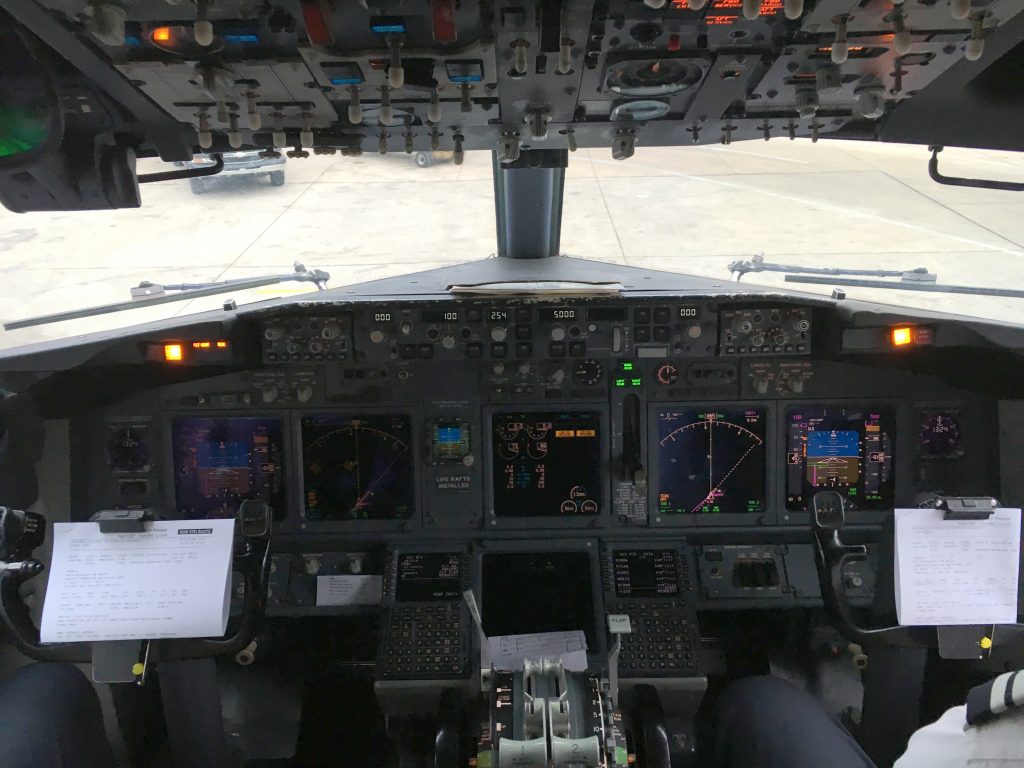 Now, before the recap of my weekend begins I'll make note that my friends always say that my life never has a dull moment. Unfortunately, my time in Cancun proved them right once again.
I had pre booked a round trip airport transfer to and from the Airbnb listing where I would be staying. Once clearing customs, I walked out of the airport and saw a sign with my name on it. Well, not really because somehow they decided to spell my name "Bryan". This is a frequent occurrence but anything beats "Brain" which happens way too often. The driver pulled up and we headed towards downtown Cancun where the place was located. Most people tend to stay in the Hotel Zone but truth is, I'm not really a beach person, or one who loves to be in the area where all of the tourists tend to flock. The more local and authentic, the better.
I arrived, met my host Paola and got ready for a fun weekend. The apartment was great! It was conveniently located right in busy downtown Cancun close to local restaurants, bars and stores. There was even a large mall attached which made everything one could need readily available.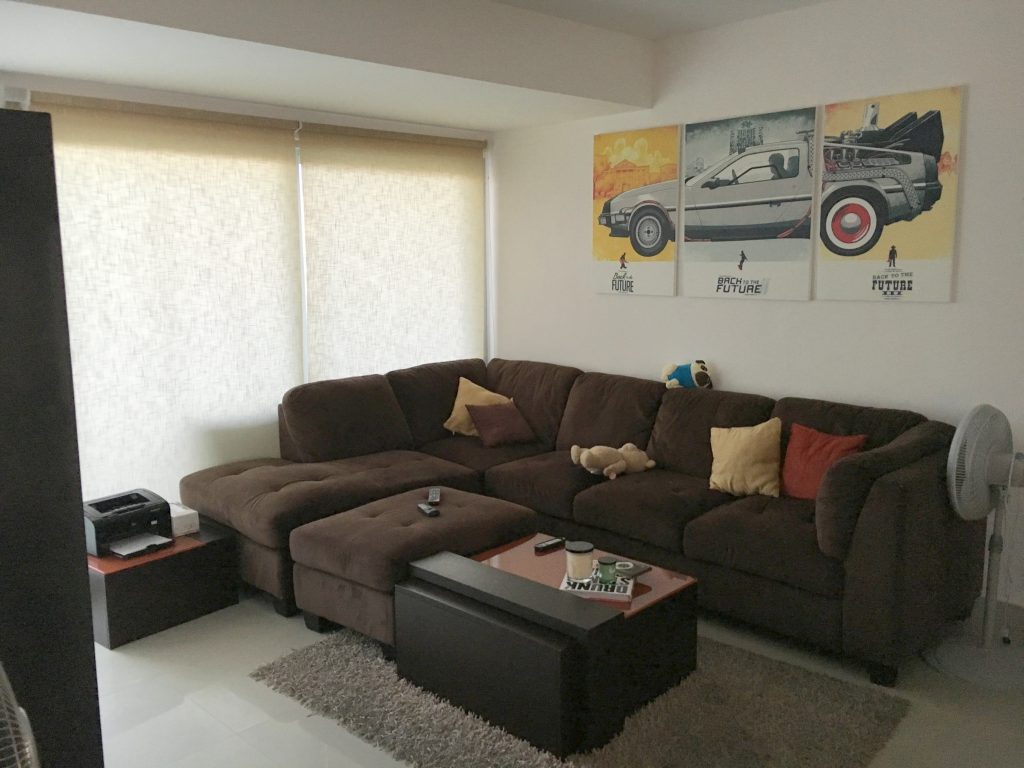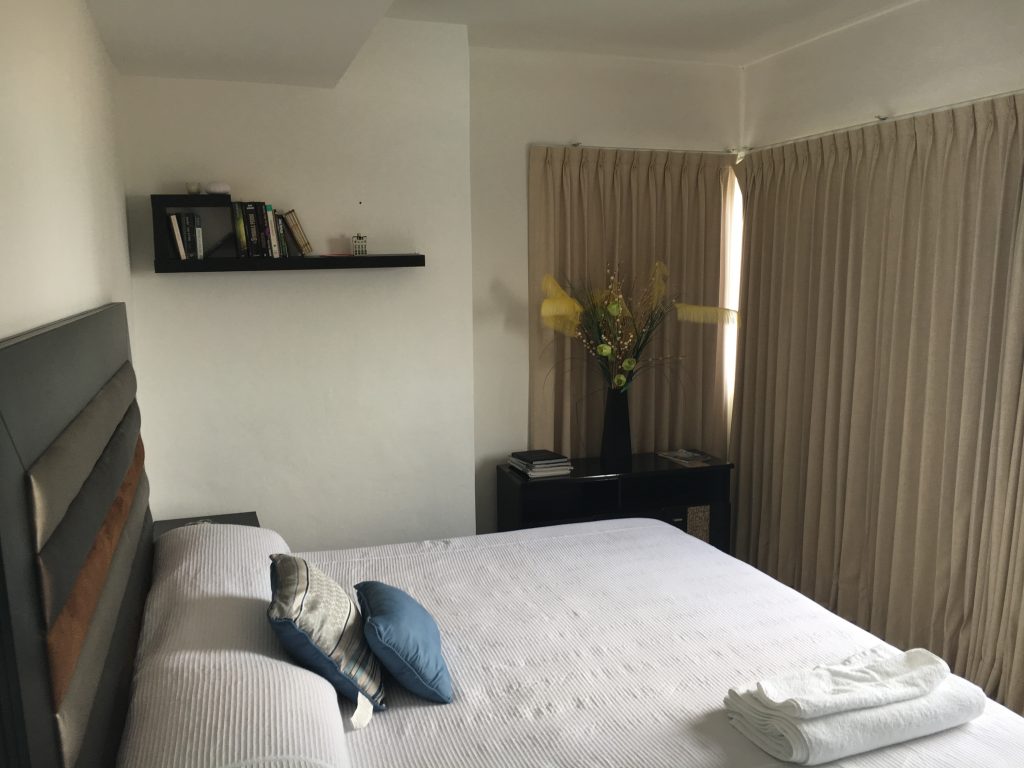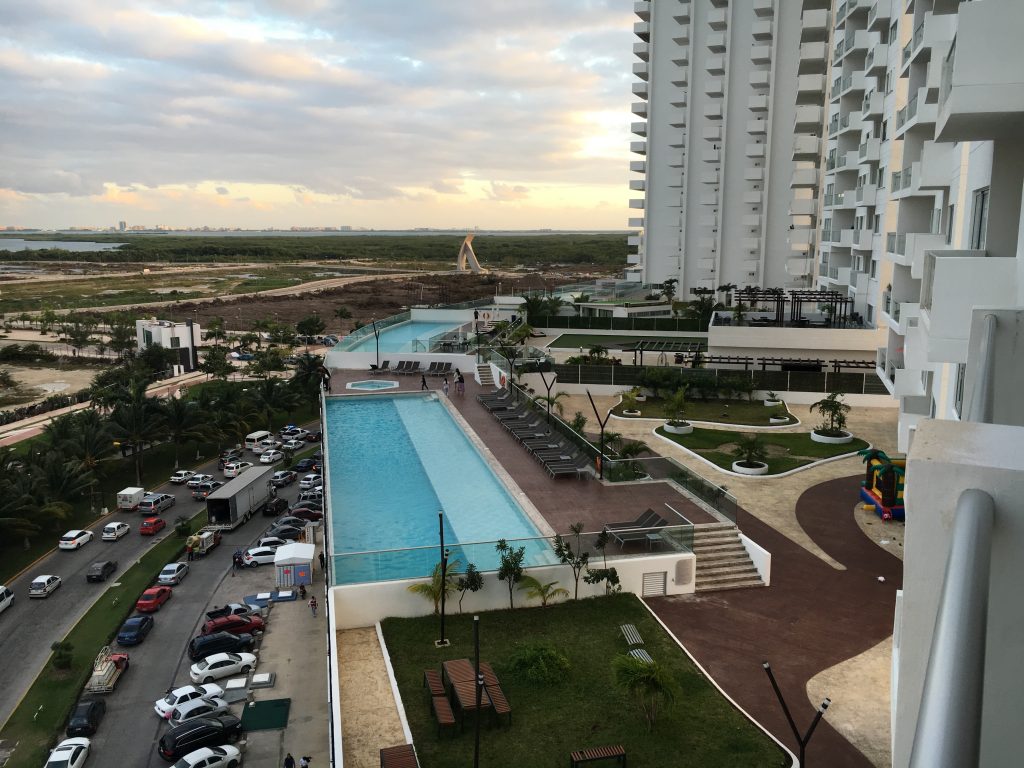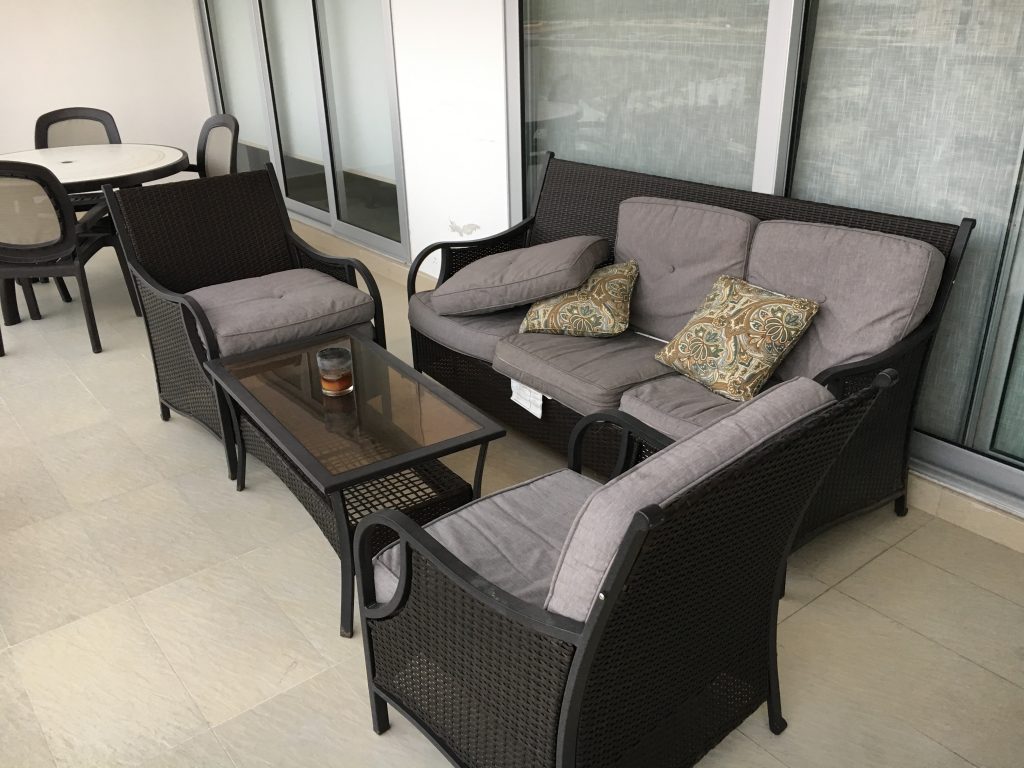 After getting settled in, I showered, changed and headed out to eat and explore.
I walked across the street to a local restaurant named Toro Rojo for some lunch.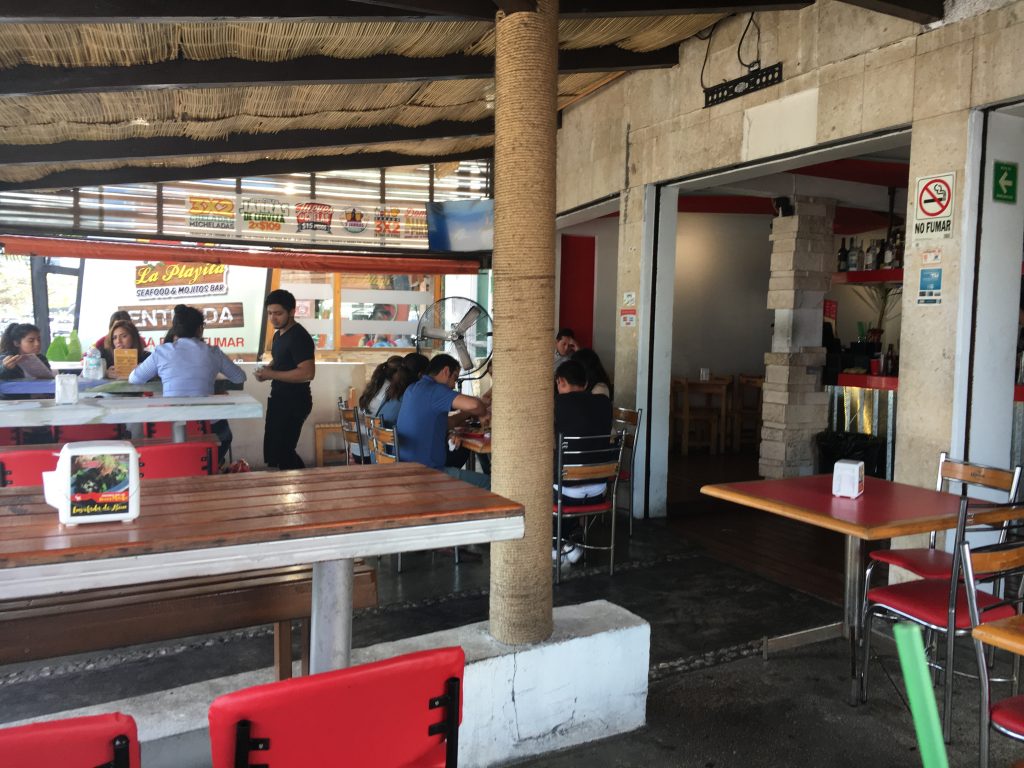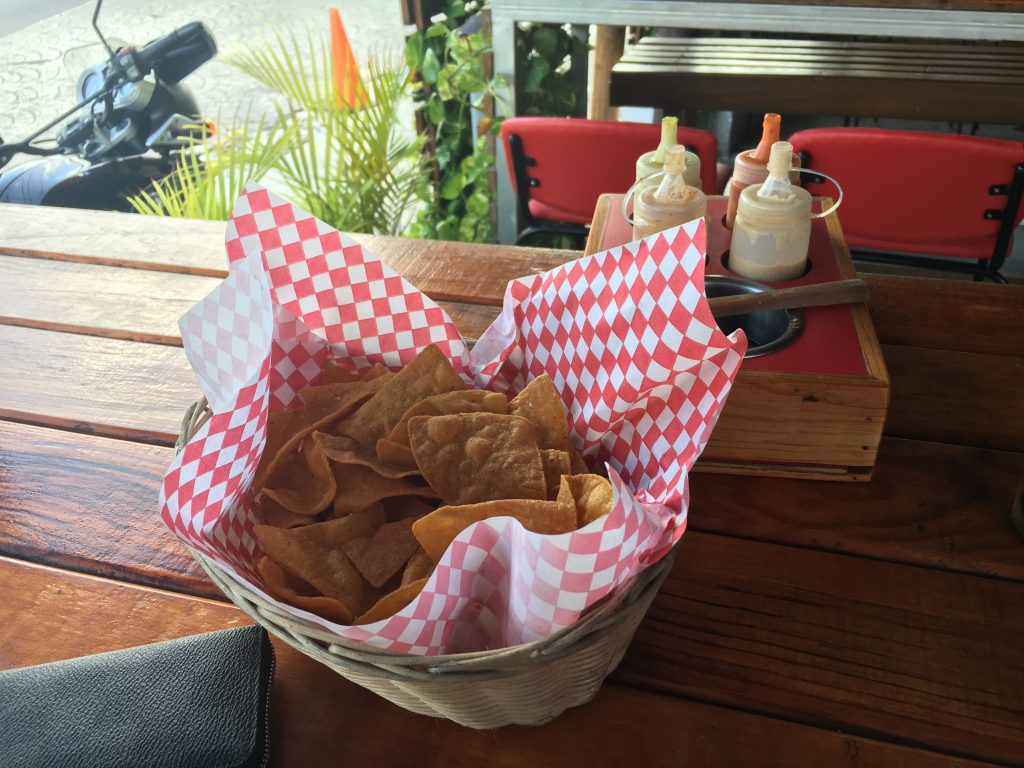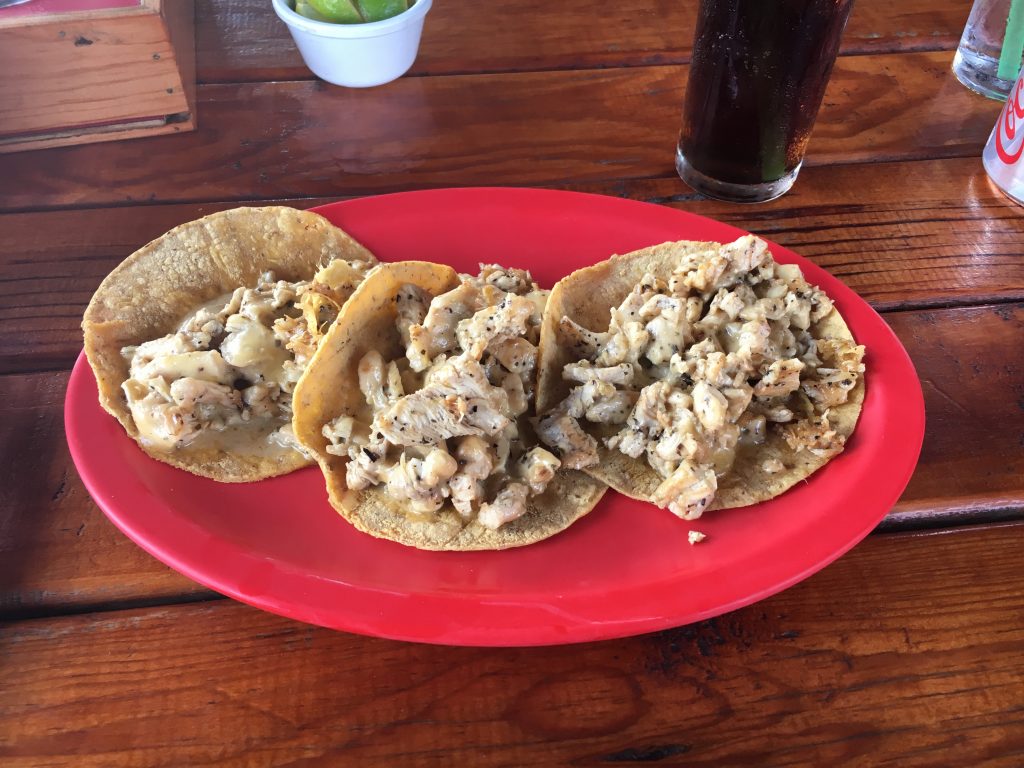 Once I ate, I decided to check out the mall just to see what the hype was about and to grab some things from the grocery store inside. After grabbing some snacks and a few cool t-shirts, I figured there would be no need to come back to the mall all weekend…
Once the evening set in, I went in the apartment to lay down for a few before heading back out that night. That nap turned into a deep sleep and before I knew it, the sun was rising.
---
It was time to get up and get out.
My first stop of the day was to get breakfast at the Belgian Waffle Boutique. It was located right in the mall and had great reviews, so why not ?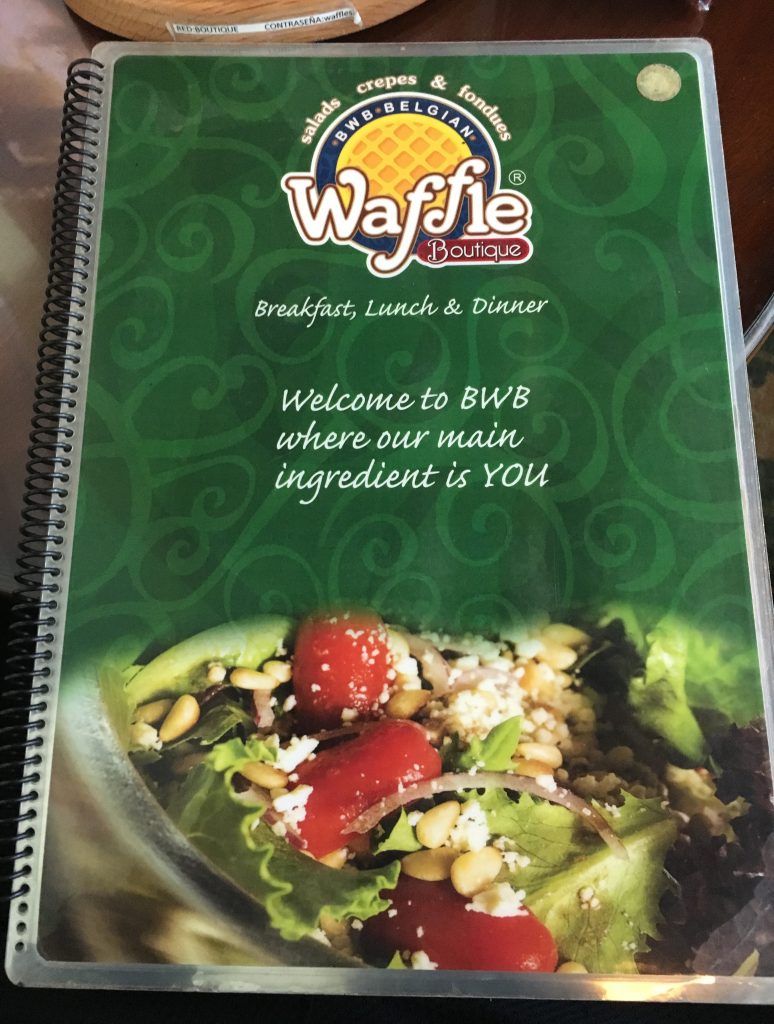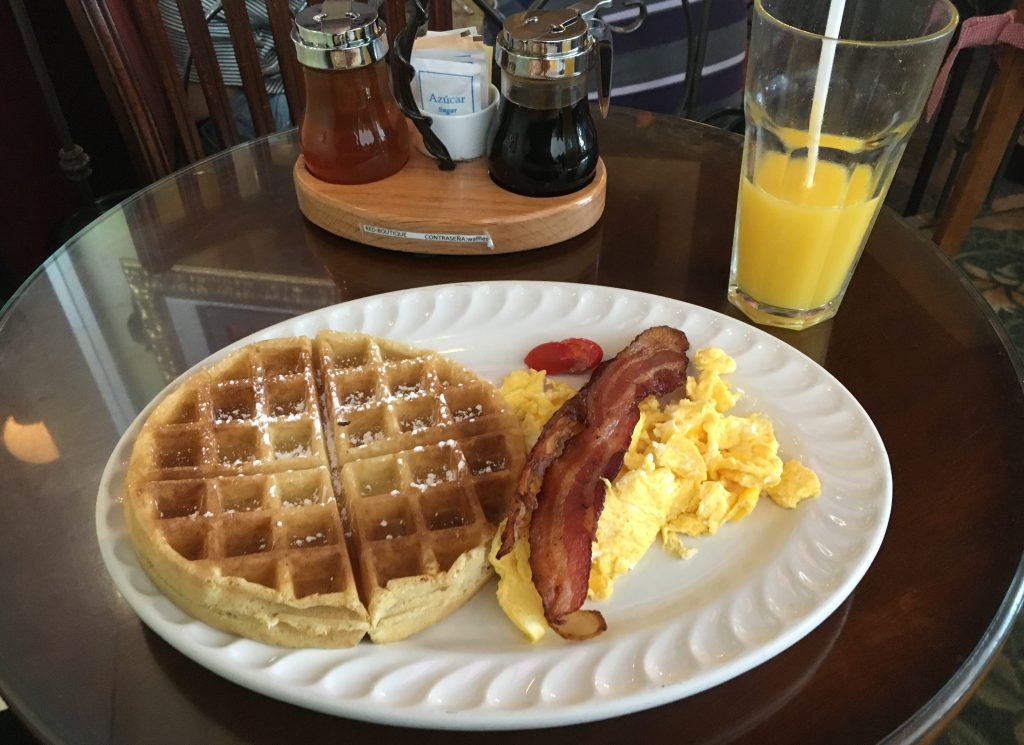 Overall, the food was good. I would hope you couldn't mess up a meal as simple as a waffle, bacon and eggs.
After eating I went back to the apartment to change clothes and head down to the beach. While rinsing my mouth with mouthwash I happened to look in the sink and uh oh! There was my temporary tooth filling. (Never a dull moment) This couldn't be life… I was pissed!! How was I going to get through the rest of the weekend with a big hole in my tooth? I pulled out my phone and googled "dentists in Cancun". The first result was Cancun Cosmetic Dentistry, and guess where they were located? In the mall…
I called, was met by a super helpful employee named Jesse and was in and out in no time. Thanks to the wonderful staff and Dr. Yadira Badillo the missing filling was no more.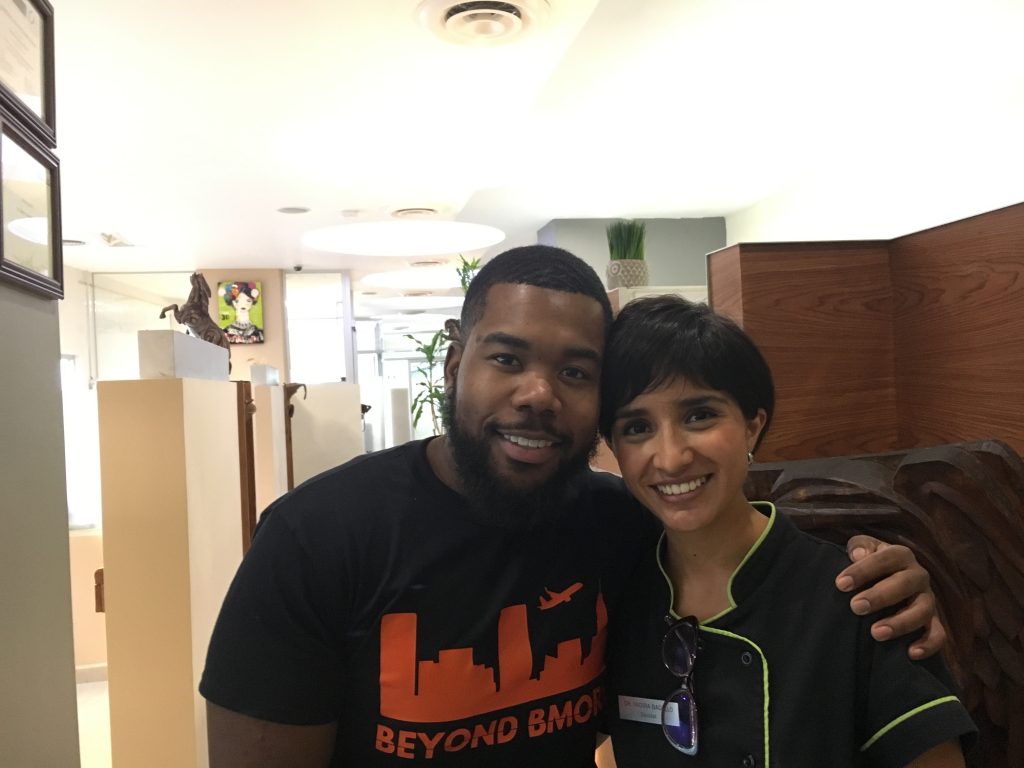 After that random detour, I caught a taxi and went to the hotel zone. First stop, Fat Tuesday.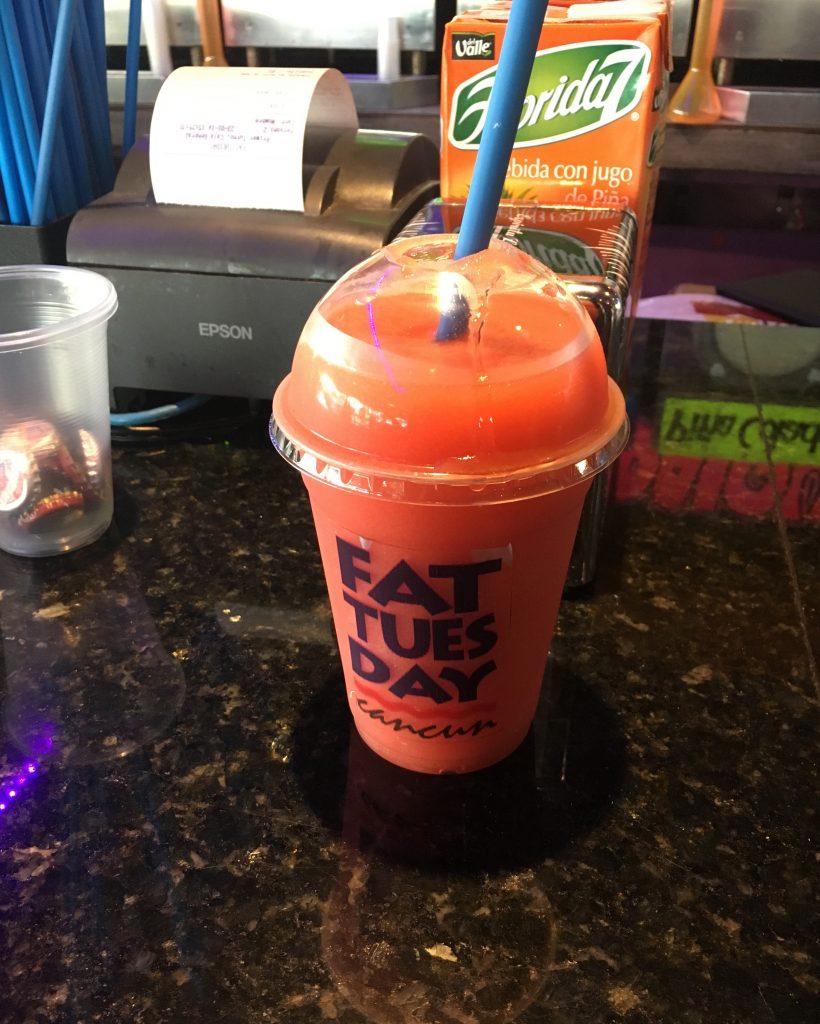 After that I had lunch across the street at a restaurant in the Forum By the Sea which also had a terrace that offered an incredible view of the beach.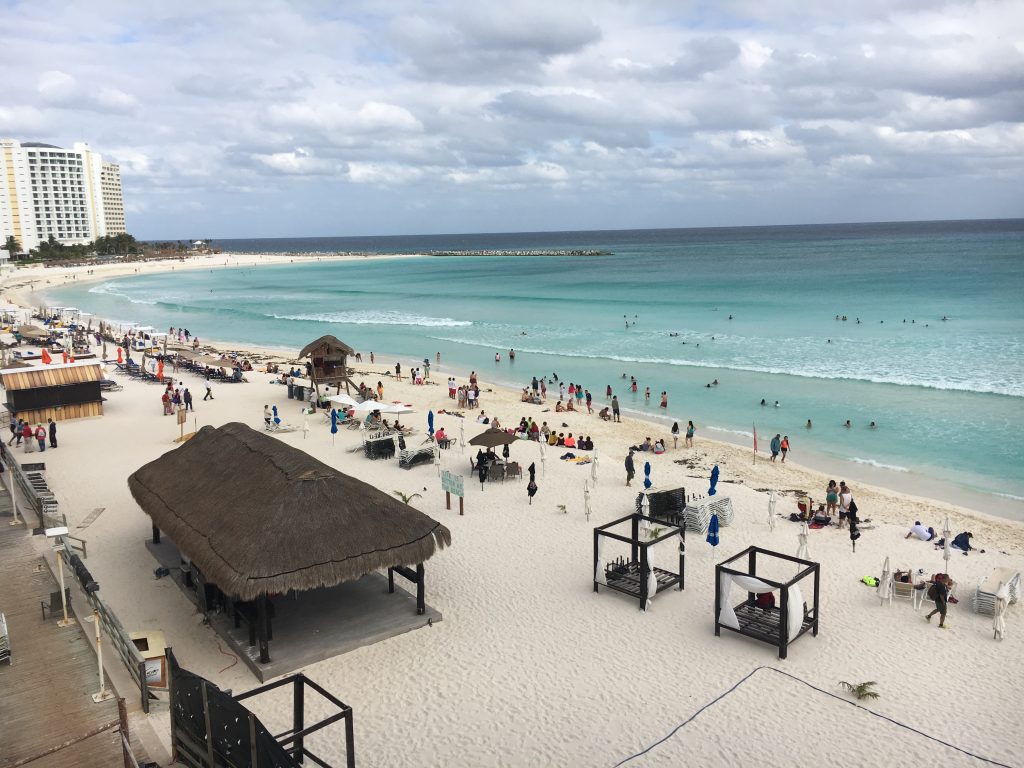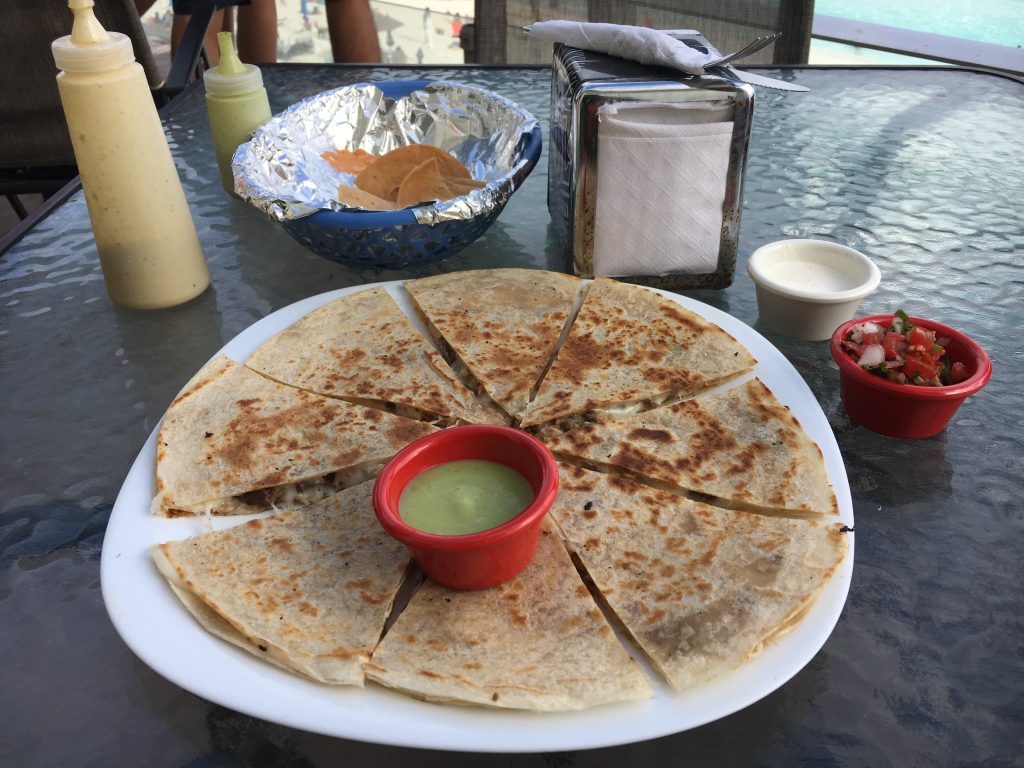 I spent the rest of my afternoon in the area and headed back to the apartment to get ready to go out that night.
Before finally leaving out for the night, I made sure I set my alarm clock on my phone since I had an early 7:50 a.m. departure for a day tour to the historic Chichen Itza (one of the new seven wonders of the world) and other nearby attractions. The night began and I was having a blast at La Vaquita! Before I knew it, it was well after 3:00 a.m. and I rushed back to get some sleep and get ready to leave out in a few hours.
---
I woke up to a bright, sun filled room and immediately knew something was wrong. I grabbed my phone to check the time and noticed I had forgotten to plug it up! It was dead. I picked up my watch and what time was it? 8:15 a.m.! (Never a dull moment) I jumped out of bed, freshened up and called the number for my tour, hoping something could be done. Nope, no luck. The tour had departed. This was one of my main reasons for coming to Cancun and there was NO WAY I was going to not see these sites!
I rushed out of the apartment and jetted down to the security guard where in what I'm sure was the worst Spanish ever, I told him "I need to get to the Chichen Itza!" He dialed a taxi driver who spoke English and I was told to wait.
The taxi arrived, I jumped in and we were on our way. I then asked him how much he would charge me. "$300 U.S. dollars" he replied. HA! Yea, okay dude. If there's anything my family taught me, it's how to negotiate and not get ripped off. Within seconds, his price was down to $150. I had originally paid $70 total for the tour which included a bus ride, admission to the Chichen Itza, lunch and a stop at the Ik Kil Cenote. For what was basically now a private chauffeur/tour guide all day I figured $150 wasn't too bad. I laid out on the backseat and slept during the 2 hours or so ride.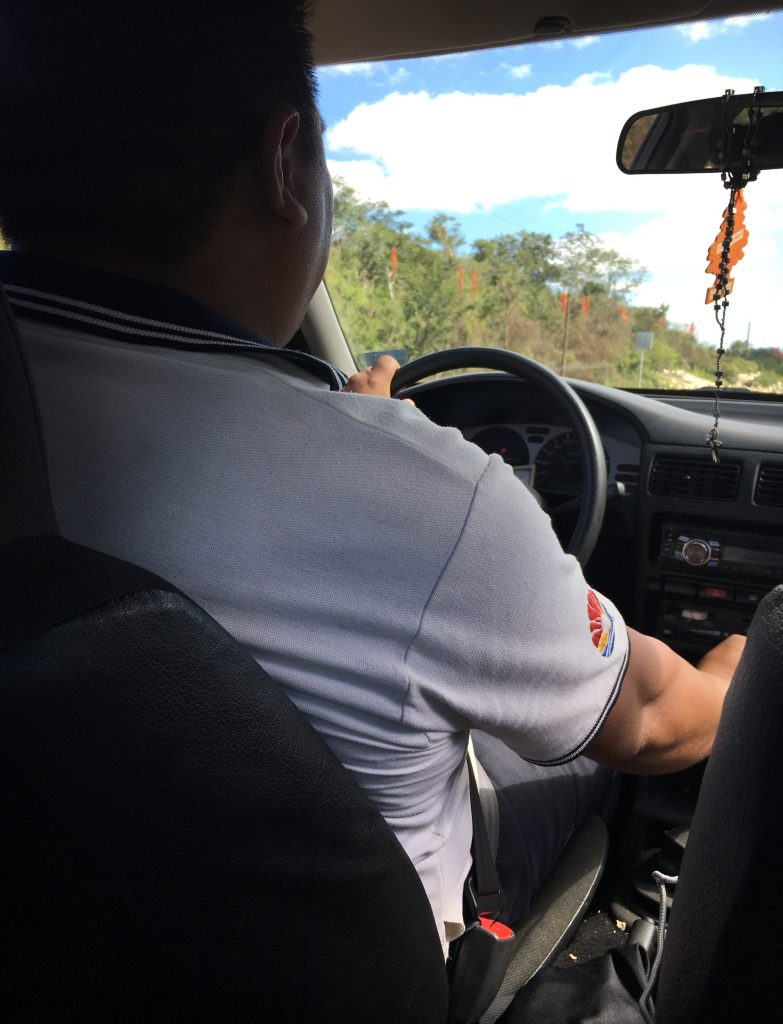 Before I knew it, we were there! I spent some time walking around and taking everything in.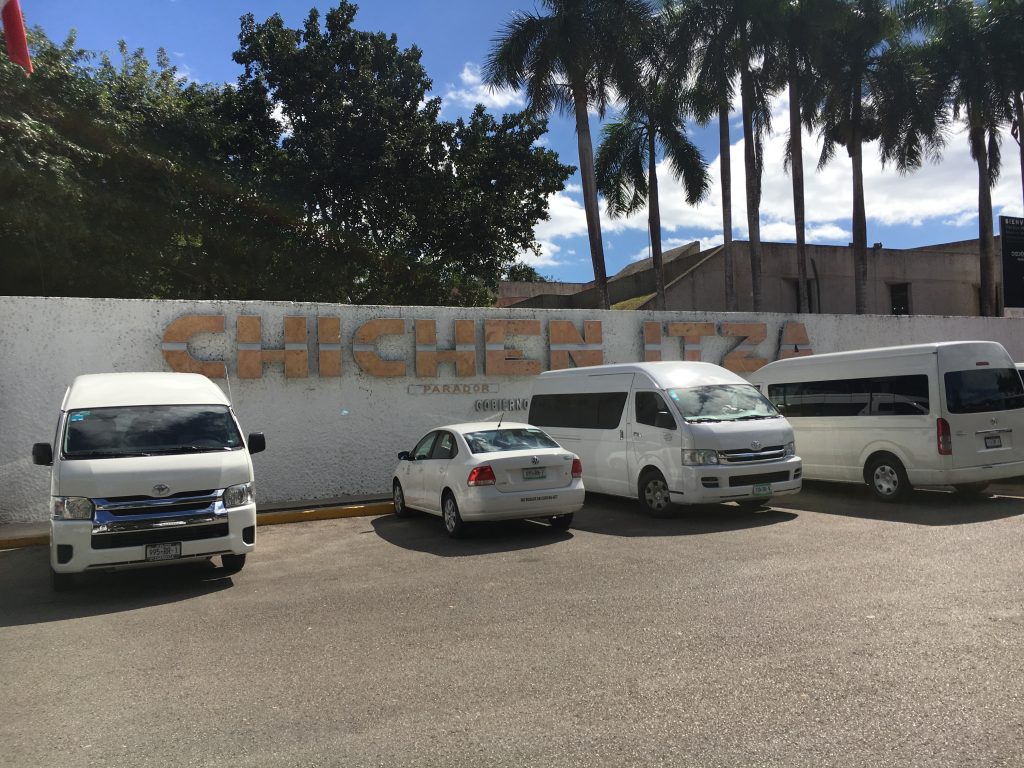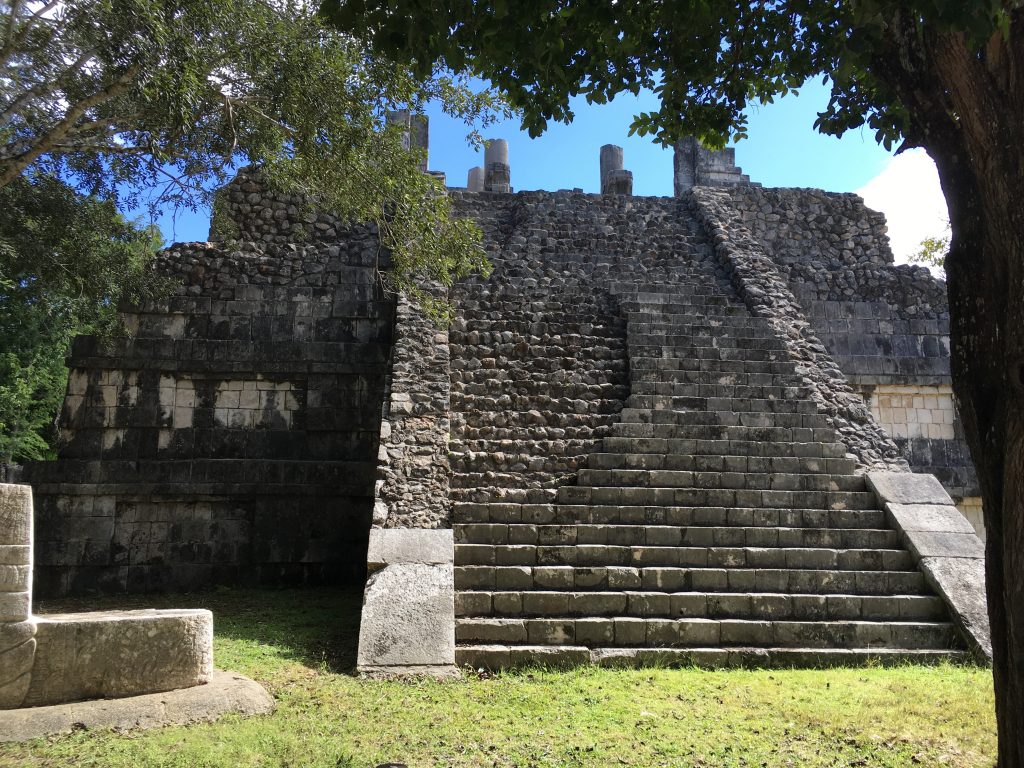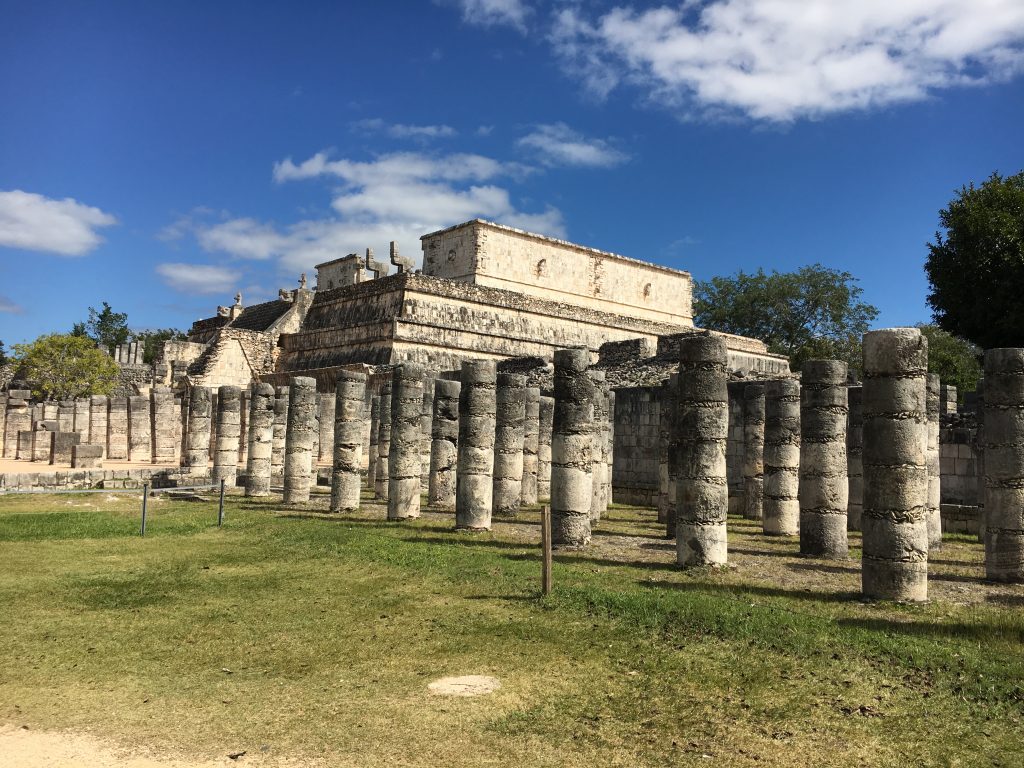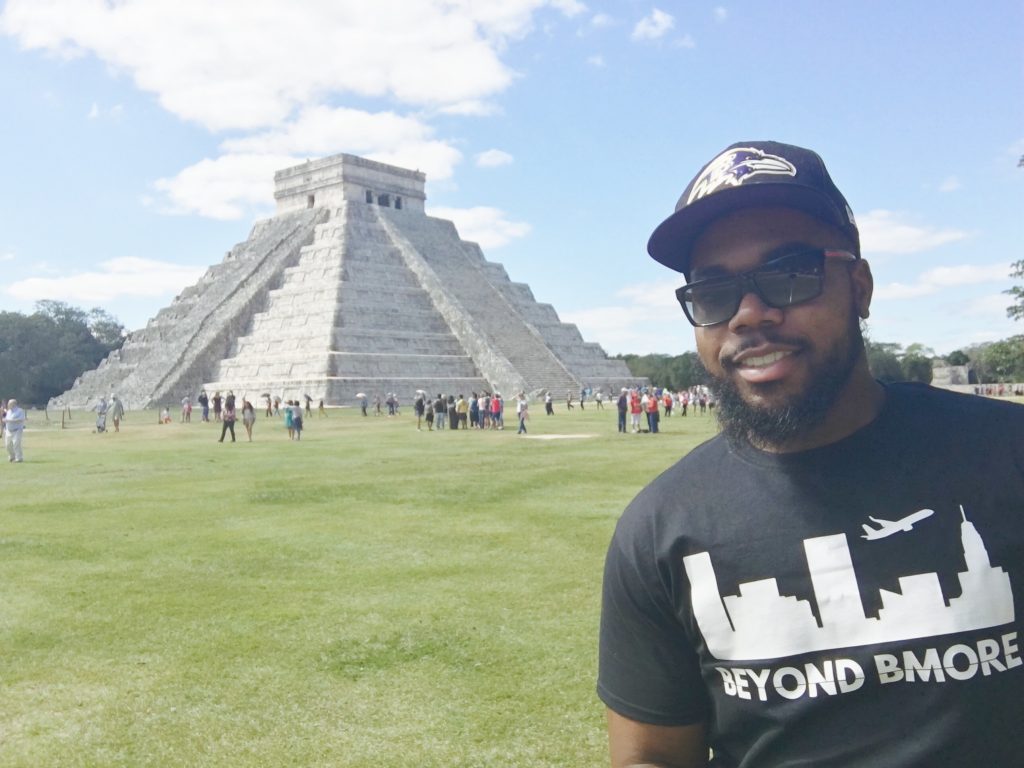 Our next stop was to the Cenote. NO WORDS to describe it!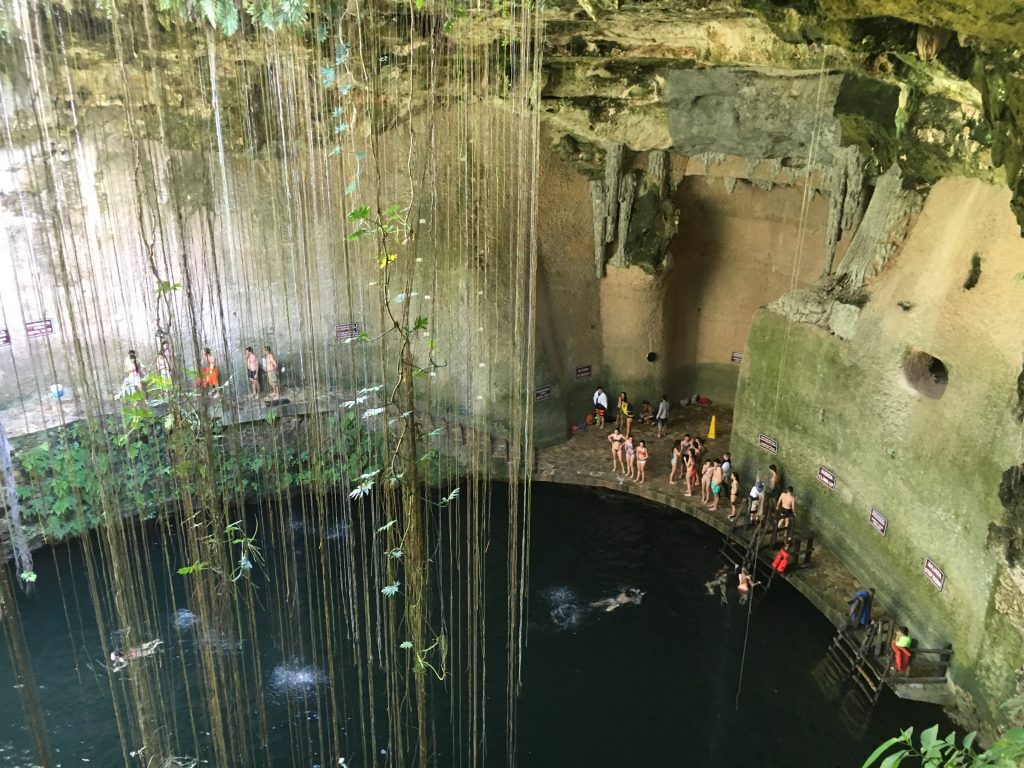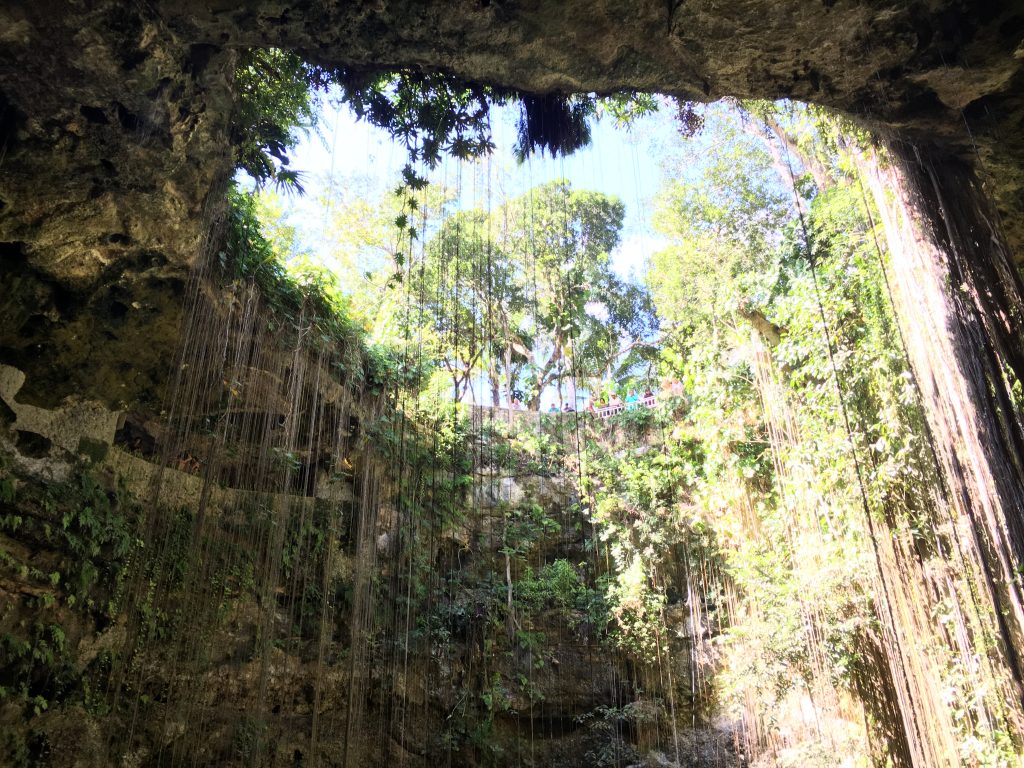 Now it was time to head back and I told the driver I wanted empanadas. He knew exactly where to go!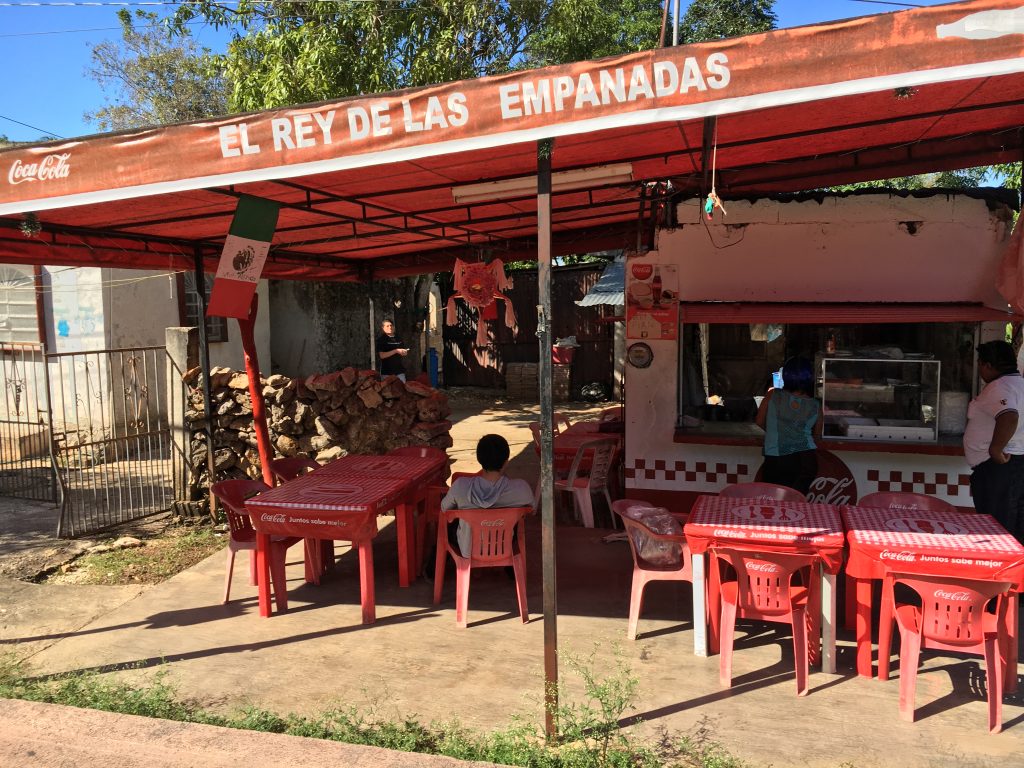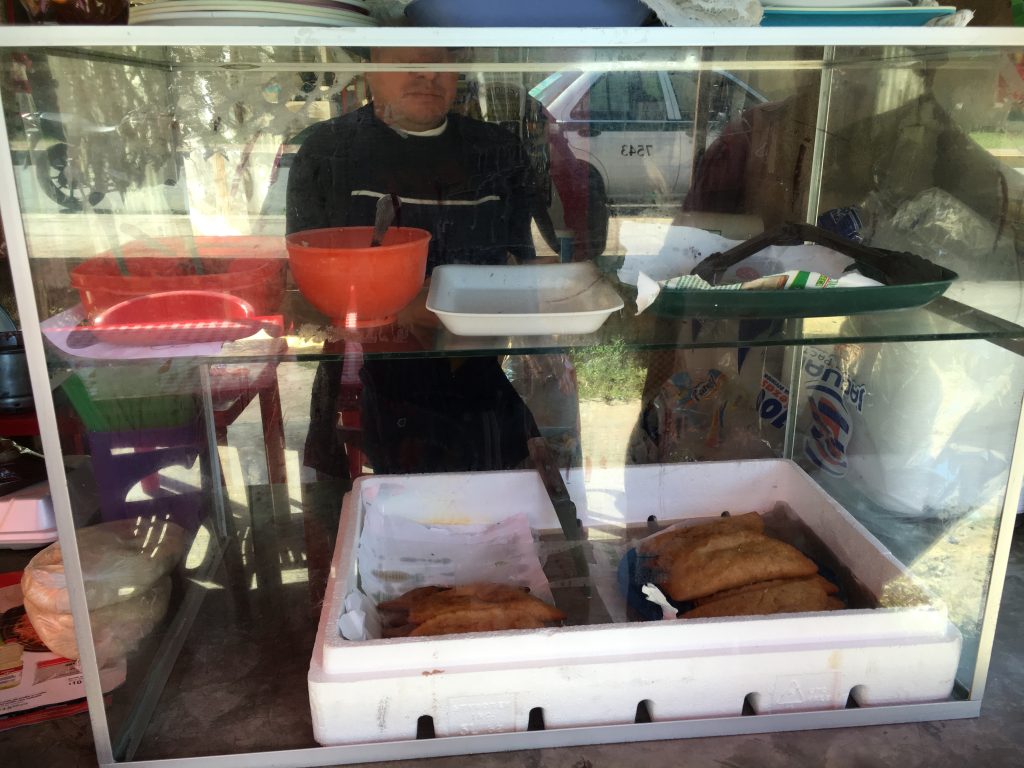 Once we were finally back in Cancun, I paid him (which included a nice tip for his good service) and went straight to Hooters by the apartment to watch the NFL Conference Championships. The Patriots lost (Go Ravens) and the Panthers won. That was all that mattered and by then, my day was complete and perfect. After such a crazy, long day I decided to stay in and relax before heading back to cold, snowy Baltimore the next day. My short yet satisfying trip to Cancun was over.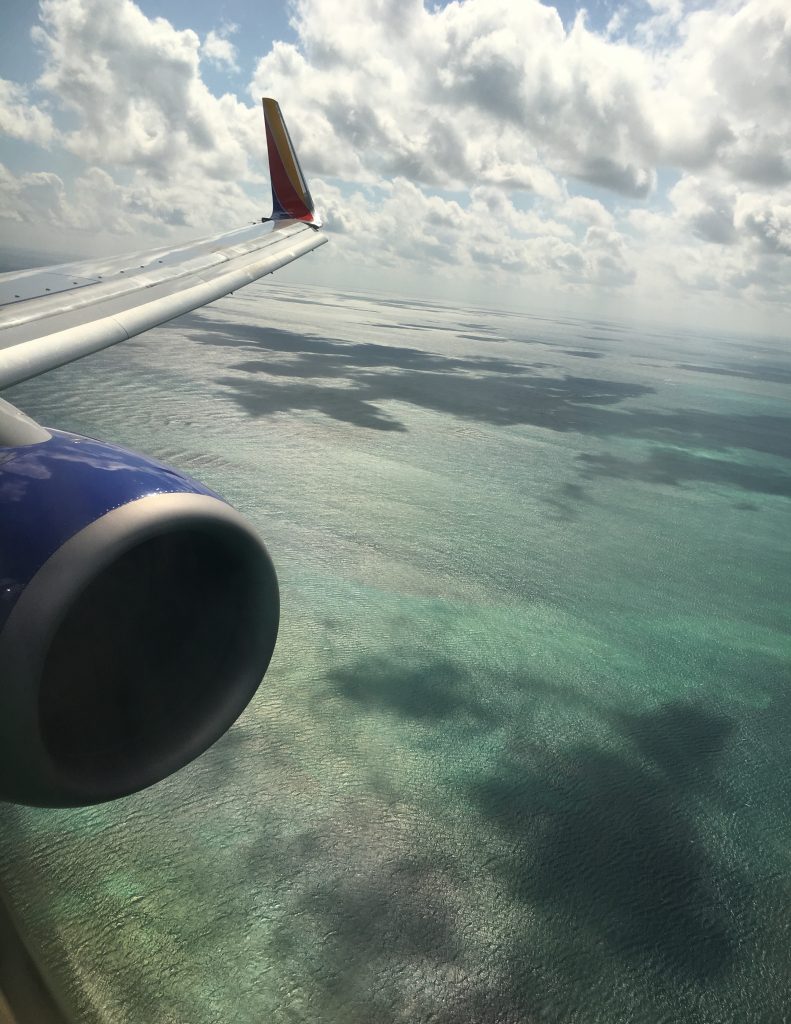 ---
Here are a few tips that I always recommend when traveling abroad:
Wait until you arrive to withdraw the local currency from an ATM either in the airport or elsewhere in the city. The exchange rates are better and no commission fees apply.
Stay in local, less expensive areas. Avoid the hustle and bustle of the tourist heavy areas and get a more intimate and authentic experience.
Make Google Maps your best friend. You can get directions to anywhere- whether you are driving, catching public transportation or walking.
Make conversation with the residents! Many are excited to welcome you to their home and will go out of their way to assist you.
Be SAFE! Watch your surroundings at all times and be wary of any strange activity. Put safety first and have the trip of a lifetime!
DON'T lose a filling and DON'T oversleep! 🙂