If you were born and raised on the east coast, chances are that you've taken plenty of road trips north. With so many major cities easily accessible within a few hours, both single and multi-day adventures are certainly the norm. Being from Baltimore, I often take many quick adventures along the coast to cities such as Philadelphia, New York, and Boston. One very close, but overlooked city has always been Wilmington. During my frequent travels, I often passed by with a strong curiosity about this small but vibrant appearing city. As a lover of culture and history, I was eager to learn about Wilmington and discover why so many have continuously encouraged me to visit. My curiosity was satisfied during a recent trip in partnership with Visit Wilmington. After driving just short of 90 minutes, I was ready to explore the "Corporate Capital of the World."
Where to Stay in Wilmington, Delaware: Sheraton Suites Downtown
If you're looking for a great place to stay in Wilmington, I highly recommend the Sheraton Suites Downtown. This property is conveniently located in a busy area nearby some of Wilmington's most popular destinations. Mini restaurants, museums, and other attractions are within walking distance. This all-suite hotel includes free Wi-Fi and daily breakfast. There is also a large fitness center complete with free weights and cardio machines for those who desire to work out during their stay. On-site parking is available in the attached garage and pets are welcome.
My stay was great from the moment I checked in until the time I departed. The suite was comfortable with plenty of space to work, relax, and eventually unwind after a day of exploring.  As a Marriott Bonvoy Member, I expected nothing less and would definitely return in the future.
Things to Do In Wilmington, Delaware
Day 1
Visit the Delaware History Museum and Mitchell Center for African American Heritage
Located in Downtown, Wilmington, the Delaware History Museum also includes the Mitchell Center for African American Heritage. This awesome space provides visitors with a one-of-a-kind look into the First State's past and present history and progress.
Upon entering, you will first notice the exhibition entitled Delaware: One State, Many Stories. This provides an overview of the history of Delaware from the 1600s to the present. There are many photographs, documents, and other objects that help to tell the story of Delaware and its people. You may even recognize some familiar faces along the walls including current U.S. President Joe Biden.
Next to this exhibition is Discover Delaware, another exhibit that includes many important events and other moments in history that have helped to make Delaware what it has become today. Learning how the state evolved from an industrial hub to a major financial center is especially intriguing. 
Just beyond this area is my personal favorite part of the building- the Jane and Littleton Mitchell Center for African American Heritage. As an African American, knowing as much of my history regardless of the location where it took place is a huge priority. The Mitchell Center states that its purpose is to "collect preserve, research, and present for public enrichment the history and heritage of Delaware's African Americans." This is clear through exhibitions such as The Journey to Freedom which presents topics such as slavery and resistance, faith and freedom, pursuit of equality, and expressions of selfhood and community. It is easy to dive deep into this immersive exhibit and its sections that begin with Antoni Swart who is Delaware's first documented Black resident. The History Museum and Mitchell Center should not be missed. 
Explore the Riverfront Neighborhood 
One of the most beautiful parts of Wilmington is its Riverfront. This area is composed of many restaurants hotels and other entertainment venues located right along the Christiana River. There is an awesome trail that is perfect for walking biking or even a nice stroll with your pet. In the warmer months, there are both indoor and outdoor activities. Each end of the Riverwalk provides visitors with a different view. My personal favorite is the area that provides unmatched views of the Wilmington skyline. It is the perfect place to sit back, relax and enjoy nature away from the hustle and bustle of downtown. 
Dine at Farmer and The Cow 
Farmer and the Cow is an amazing elevated pub located downtown that serves incredible burgers that are freshly made. Choices of meats include beef, salmon, turkey, and veggie. They also offer 12 rotating taps of craft beer, tasty cocktails, and an unbelievable number of whiskeys. In fact, they claim to offer over 400 choices! They also have tasty milkshakes. If you're in the mood for more booze, feel free to spike yours.
Enjoy After Dinner Drinks at Torbert Street Social
Located in Wilmington's financial district, Torbert Street Social is a must-visit. It is a sophisticated cocktail lounge that also offers a patio. The hidden location allows you to relax and enjoy uniquely crafted cocktails. If an Old Fashioned is your thing; be sure to order one and don't forget the smoke. 
Day 2
Start The Day at Spark'd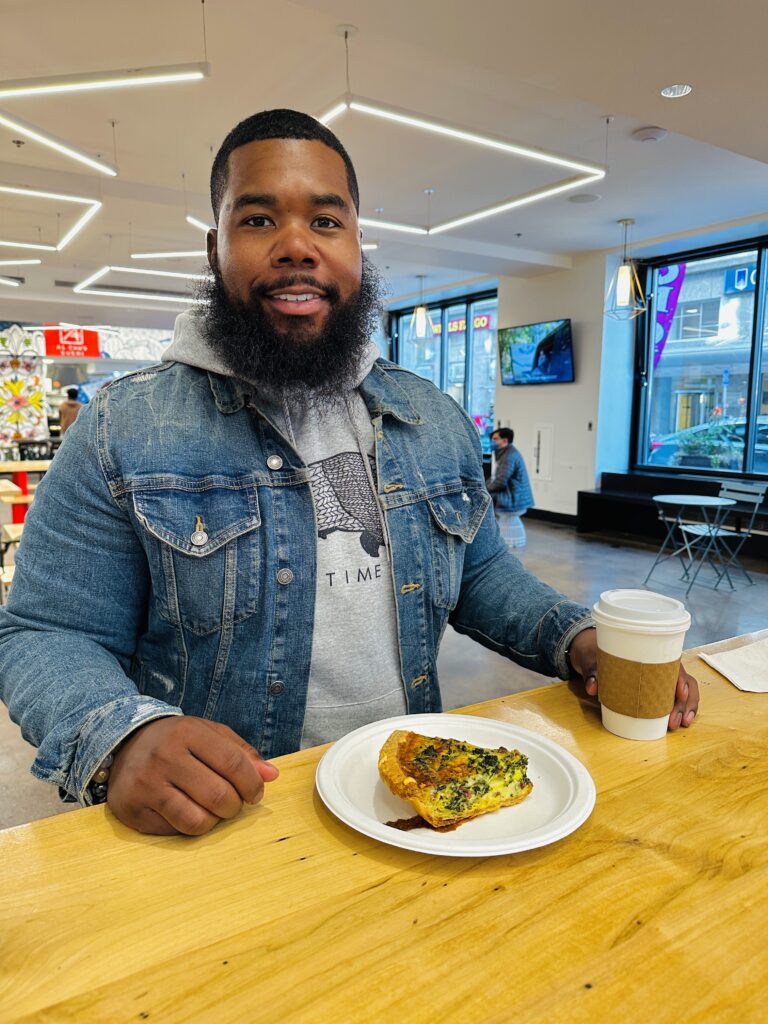 Spark'd Creative Pastry is located in DE.CO., a contemporary food hall in downtown Wilmington. DE.CO houses 8 unique restaurant installations, providing a launch pad for chefs and delicious meals for customers.
Spark'd offers a revolving menu of pastries, bread, coffee, and tea. The pastry case is stocked with unique offerings depending on the season. A customer-favorite item is the quiches, which will leave you full and satisfied. 
Visit the Hagley Museum and Library
Prepare to be blown away during your visit to the Hagley Museum and Library. This massive property covers over 235 acres along the banks of the Brandywine Creek. It is the former industrial site of the original black powder works of the Dupont Company. Visitors can easily spend a few hours or an entire day exploring this National Historic Landmark. The Powder Mill and Steam Engine Demos are fascinating. The views along the creek are worth the visit alone. 
Enjoy Brunch at BBC Tavern
BBC Tavern is a hip, but upscale dining venue. The relaxed and family atmosphere paired with dishes like their famous pretzels and chowder make this a great spot for an afternoon meal.
Have A Beer, or Two at Wilmington Brew Works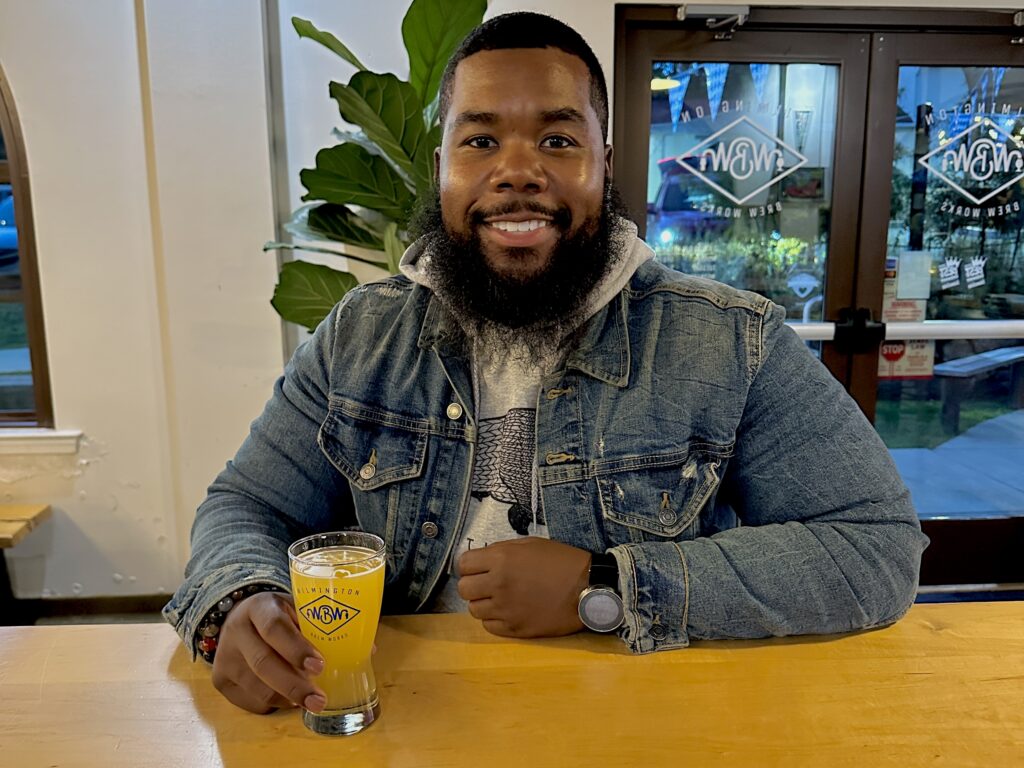 What's better after a long day of exploring than a cold and refreshing beer? Wilmington Brew Works is the only production brewery in the city. They offer a wide variety of beers that satisfy everyone's taste buds. The brewery also offers a hard cider that is produced on-site. Although light snacks are available for purchase, this is a Bring Your Own Food taproom. La Pizzeria Metro is attached to the building. Feel free to order there and enjoy your meal in the brewery.
While there is so much more to see and do in Wilmington, I hope that this post has helped to provide you with ideas of what to do on a short but awesome trip. With its long and rich history, Wilmington is certainly an east coast destination that should not be passed by. More information for planning your stay can be found on the official website of Visit Wilmington.