In an effort to discover and explore the black history and culture of more cities within the US, my travels have led me to some pretty fascinating places. The real gems have proven to be those cities that quietly lay under the radar, yet over deliver on the expectations of visitors. A trip to Jackson, Mississippi proved just why "The City with Soul" deserves a visit by all. 
Here are 3 Reasons to Visit Jackson, Mississippi.
The History
Jackson is currently celebrating its 200th year of existence. The capital city is overflowing with history. While some may be uncomfortable accepting the realities of Jackson's dark past, it is absolutely necessary as the city continues to move forward. 
Take in Mississippi's African American history by visiting these places:
Mississippi Civil Rights Museum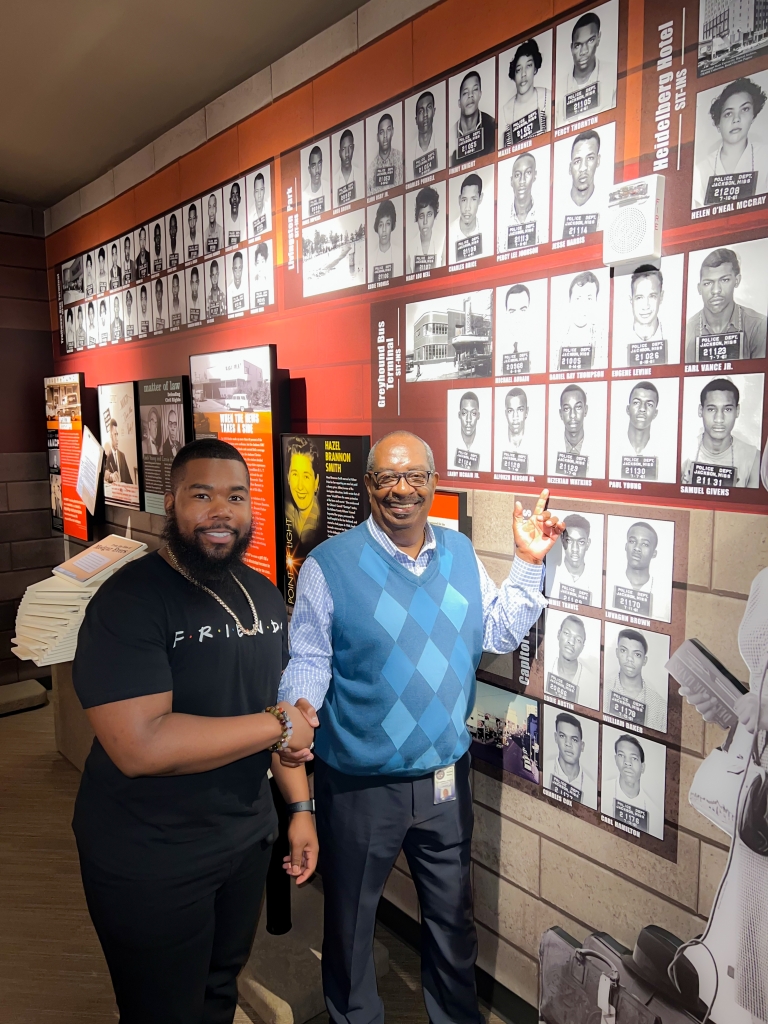 The Mississippi Civil Rights Museum is adjacent to the Museum of Mississippi History. Together they are known as the Two Mississippi Museums. Visitors enter both sides through the same entrance and lobby area. The civil rights museum is packed with exhibits ranging from the slave trade to today's current state of society. The entire movement is covered through interactive and immersive stories of the people who fought for civil rights in Mississippi and the United States. Your visit should not be rushed due to its emotional and overpowering impact. You will take a deep glimpse into some of the state's darkest times. Lucky guests may even have the pleasure of meeting local heroes such as Hezekiah Watkins- the youngest Freedom Rider. Mr. Watkins was arrested at the age of 13 and sentenced to death row. He was eventually released and went on to be arrested more than 100 times. Mr. Watkins is now a museum employee and has no hesitation in sharing his incredible story. Be prepared to feel a range of emotions from start to finish. 
Smith Robertson Museum and Cultural Center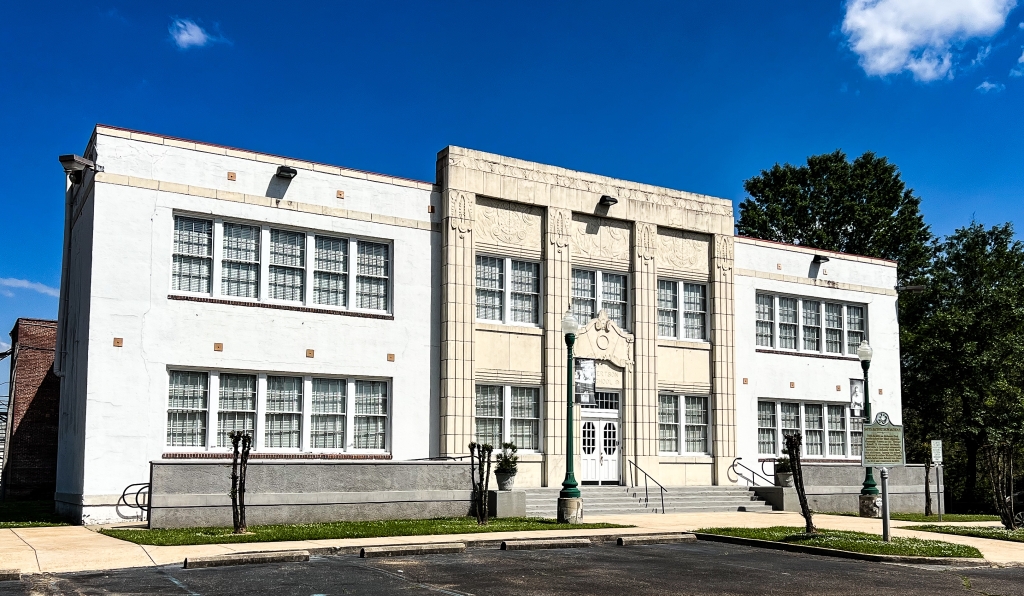 A visit to the first public school for African-American children in the city is a must. First established as the West Jackson Colored School, The museum was eventually named after Smith Robertson. Robertson was a former slave who eventually went on to become the first African-American alderman in the city of Jackson. Here, the exhibits also range from slavery to present times, while still maintaining its historic significance. Famous writer Richard Wright was also once a student here. The museum's Director- Gwen Harmon is a true asset, with a wealth of knowledge and information to share.
Mississippi Museum of Art
The largest museum in Mississippi is currently home of the exhibition- A Movement in Every Direction: Legacies of the Great Migration.  The period between 1915 -1970 saw millions of Blacks leave the south for other cities within the United States. Co-organized with the Baltimore Museum of Art, this project by 12 Black artists is outstanding. The artist's works explore the impact of the Great Migration on the social and cultural life of the United States. Be sure to visit before it eventually moves to Baltimore.
The Food
Jackson is loaded with great restaurants, small eateries and bars! If there's one guarantee during a trip there, it's the promise that you won't leave hungry. 
Here are a few stops to satisfy the tastebuds of visitors of all ages:
Bully's Restaurant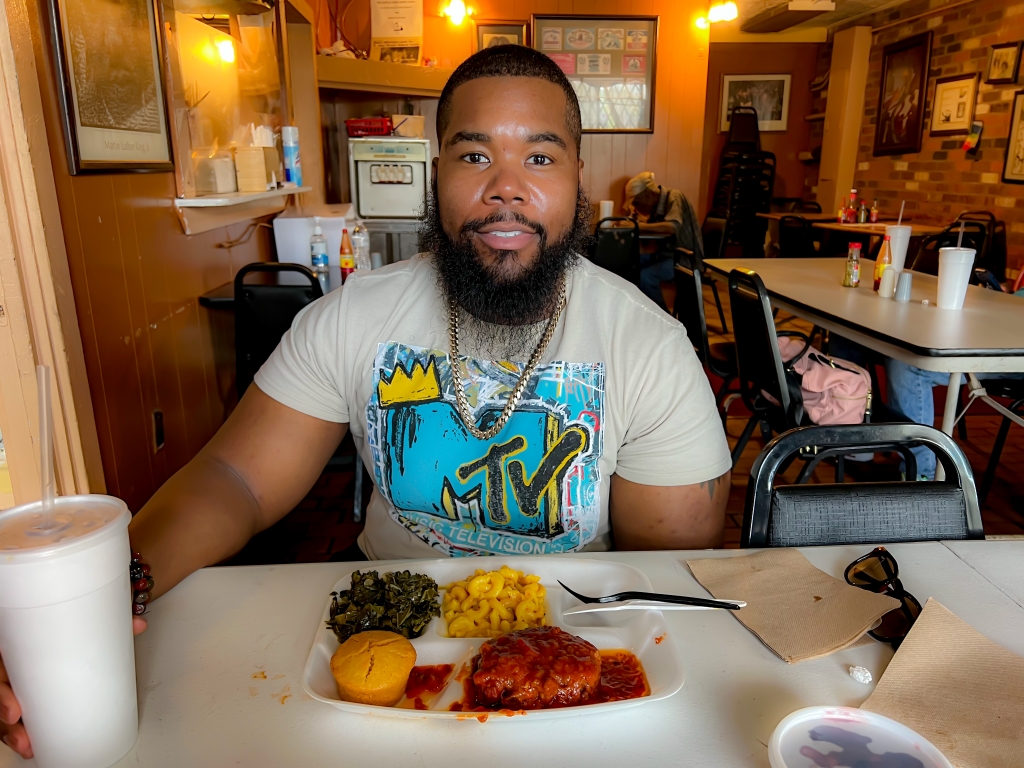 When in Jackson, you must experience Bully's! This family-owned James Beard Award-Winning Soul Food Restaurant has a small space, but a huge reputation. As you walk in the door, you're likely to be greeted by the founder and owner himself. Mr. Tyrone Bully is full of charm and warm hospitality. While the menu itself may be simple with dishes like meat loaf and macaroni, there's nothing simple about the greatness of the food being served. Don't come expecting a fancy experience. Be prepared to use your hands as you devour everything on your cafeteria style tray. The food here is cooked with the kind of love you'd expect from your grandmother's kitchen.
The Pig and Pint
Serving mouth watering BBQ and an overwhelming number of beers, this restaurant in Fondren is guaranteed to make your mouth water. Housed in what was once a gas station, there's nothing you'd want that this landmark doesn't have. From platters to tacos, be ready for an experience that proves just why The Pig and Pint is an award-winning establishment. When dining in, be sure to ask for a to-go box. Your stomach and those cravings afterwards will appreciate it!
Johnny T's Bistro & Blues
With an internationally and seasonally inspired menu, there's no wonder the tables are consistently packed at Johnny T's. Located on Farish Street- the once booming Black entertainment and business district, there's no sign of slowing up at this local hot spot. If you're looking for a fun night with awesome food, great music and an enthusiastic crowd, this is where you want to be! As time passes, take the fun to the upstairs in the Renaissance Room where the party continues. 
Char 
If Saturday or Sunday brunch is your thing, visit southern-style steakhouse Char. The full menu in a fine dining atmosphere offers the perfect meal to start your morning/afternoon. Offering everything from crab cakes to chicken and waffles, the food and service here shows exactly why there's almost a guarantee of a waitlist. A live band adds onto the experience, enticing you to stay and keep the mimosas pouring.
Urban Foxes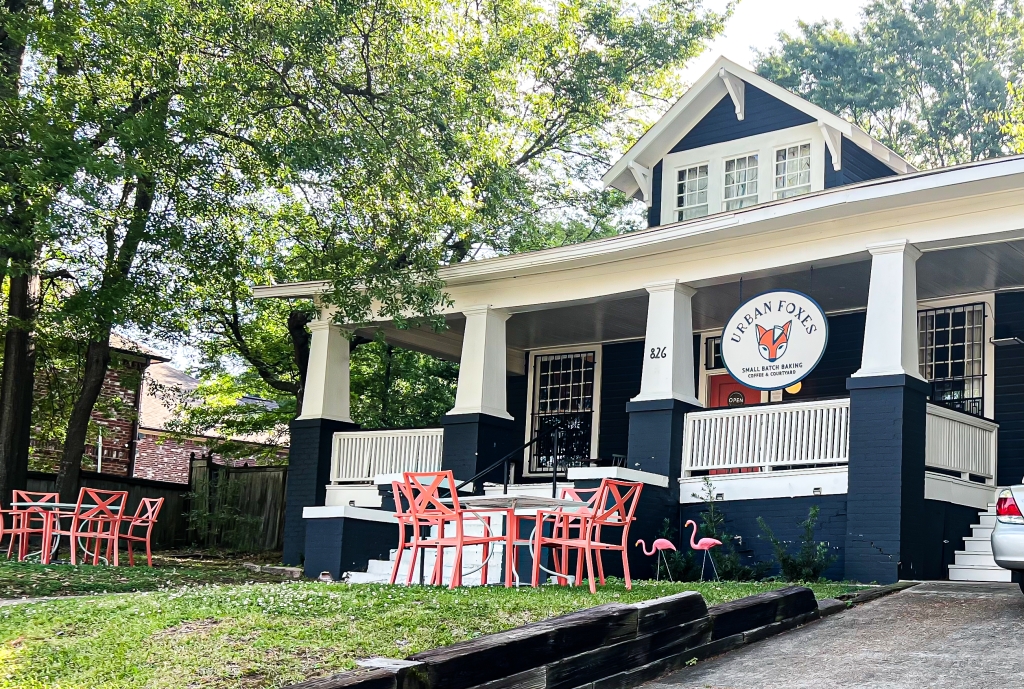 If a more casual dining experience is your style, Urban Foxes is well worth a visit. This family-owned pie shop offers a rotating menu of small-batch baked goods, coffee and bar. It is situated in a restored house and also offers a courtyard and porch seating. The relaxing community feel here is comforting and welcoming; a perfect combo for the tasty food.
The Culture/People
From the moment you arrive in Jackson, you'll find incredible murals, charming neighborhoods and a booming cultural scene. The city is home to tons of artists, creatives and entrepreneurs. They are each contributing to the success of the city in their own unique way. 
To discover Jackson's true heart and soul visitors should:
Visit the Welcome to Jackson Mural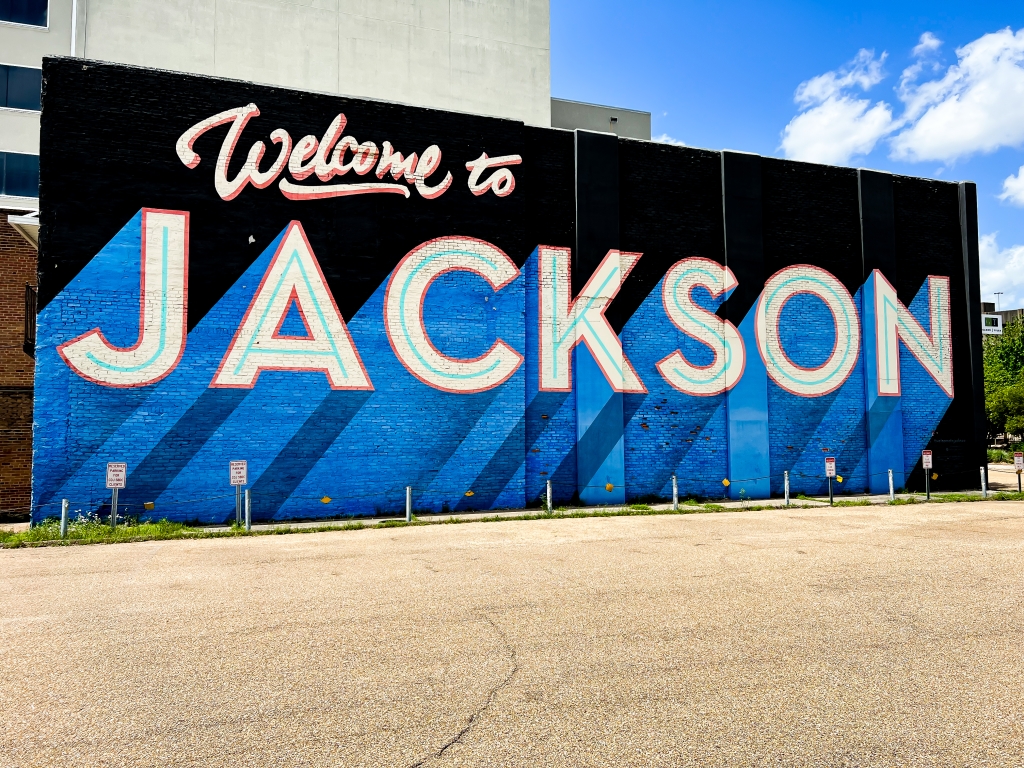 Perhaps the "largest" greeting you'll receive is located on the exterior wall of the offices of Gadow Tyler Law Firm. As public art continues to grow in popularity and acceptance, this is the perfect spot for photos and a great starting point to exploring downtown Jackson.
Honor some of Jackson's icons at the JXN Icon's Mural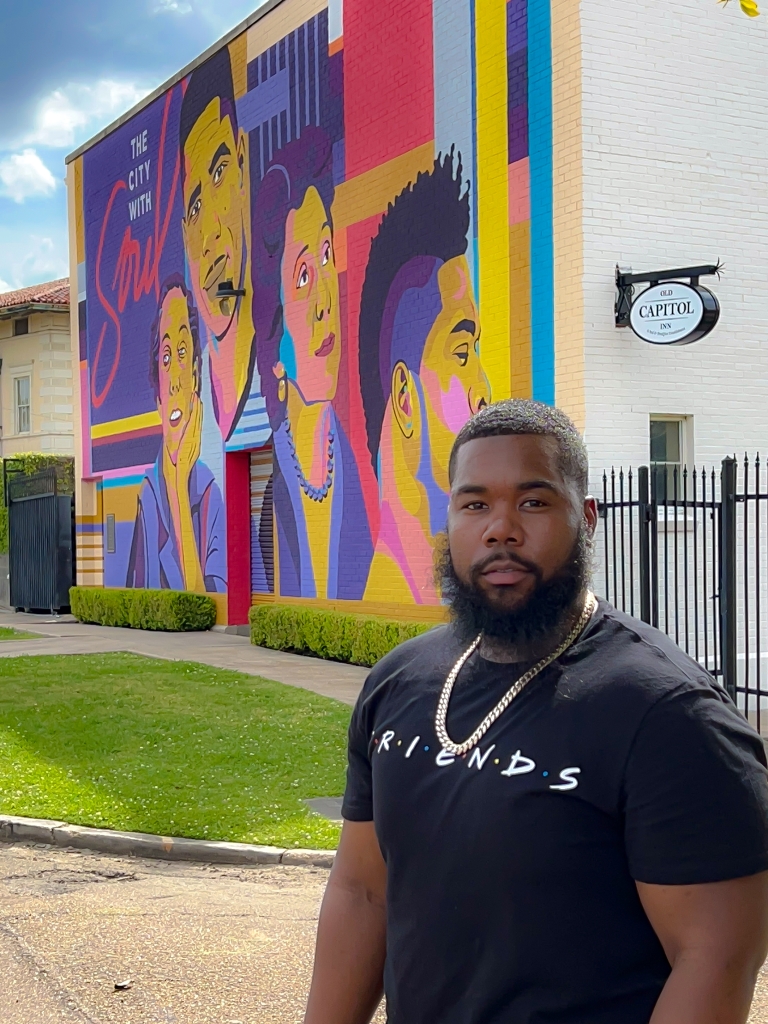 This beautiful painting can be found on the back wall of the Old Capital Inn facing the Two Mississippi Museums. It depicts Jackson icons Medgar Evers, Eudora Welty, Thalia Mara and David Banner. It truly showcases the bright "soul" of the city. Don't leave without seeing it!
Take a stroll through the Fondren District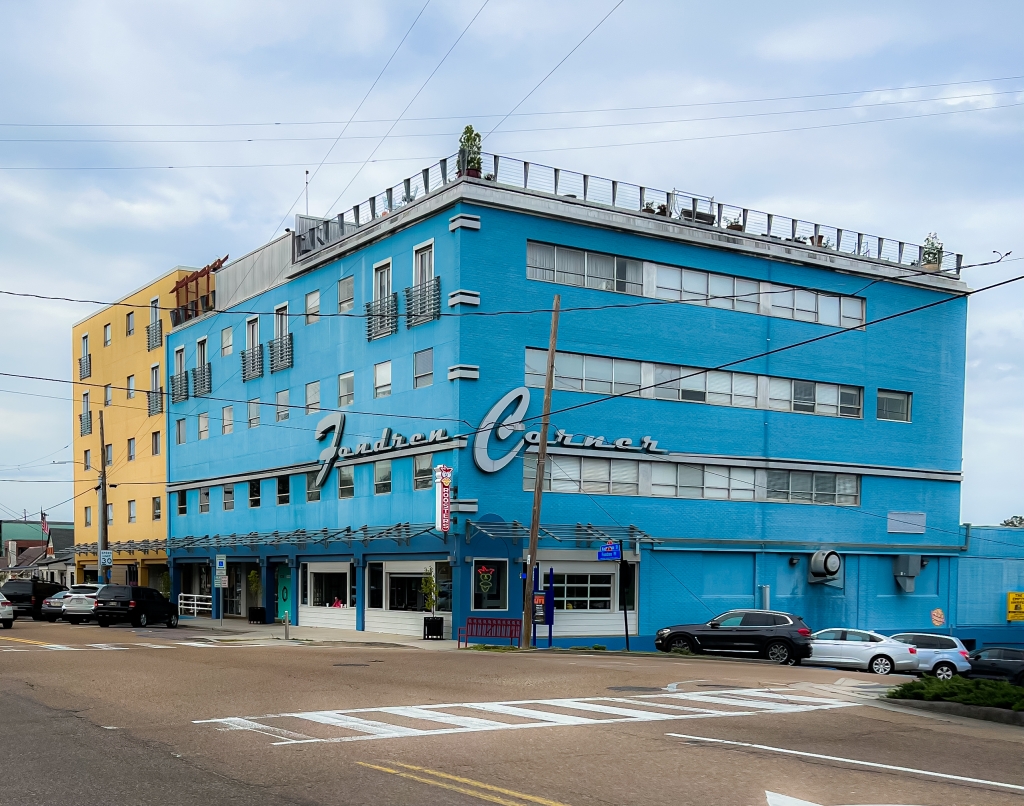 Packed with diverse shops, restaurants, bars and boutiques, a visit to Fondren guarantees a good time! The old town vibe from the architecture to the welcoming people prove just why the neighborhood is so popular amongst locals and visitors alike. Come with an open mind, an empty stomach and lots of room for transporting the items you'll purchase from the owner-operated boutiques. If you'd like to book an overnight stay, grab a room at the Homewood Suites. Offering spacious suites, free hot breakfast and complimentary evening socials, you're certain to feel right at home.
Hang with the locals
When asked my favorite part about visiting Jackson, my answer is simple- the people! If you're fortunate enough to connect with the locals of Jackson, your appreciation of the city will grow tremendously. There is something about the pride that the residents of Jackson have for their city that make anyone feel right at home. You'll be welcomed with open arms by business owners and their staff, as well as the drivers you encounter when using ride-share apps.
During my trip I was given a personal introduction to the city, heritage and current events by Chef Enrika Williams, owner of Fauna Foodworks. This food lab produces thoughtful, ingredient-driven, bohemian-chick cuisine. Chef Enrika told the experience of living in Jackson from her own unique perspective while detailing the good and the bad. Her love for Jackson and her outlook for the future was evident from the moment we began to speak. The southern hospitality from everyone is surely unmatched.
____________
Since returning to Baltimore, I continuously describe my time in Jackson as feeling similar to home. While connecting with a city that also has its fair share of issues, the resilience of the residents is clearly evident. The spirit and love for often overlooked places like Jackson invoke hope and optimism for a brighter future. Mississippi's capital city is definitely on the move and the path to the next level is being proudly led by its soul!