When the average person hears the words "San Juan Islands", they usually immediately think of Puerto Rico. I will admit, I was once one of those people as well. When I first learned about the San Juan Islands located in Northwest Washington, I knew I had to visit. The islands seemed to be the perfect place for relaxation and exploration in the outdoors of the Pacific Northwest. While most would only consider visiting an "island" in Summer, I learned Fall was also a perfect time. 
I had no set plans to visit, but when an opportunity presented itself courtesy of the Black Travel Alliance, I jumped on it. I was honored to be selected and explore the islands in partnership with the San Juan Islands Visitors Bureau. The two islands I visited were San Juan Island and Orcas Island.
How To Get There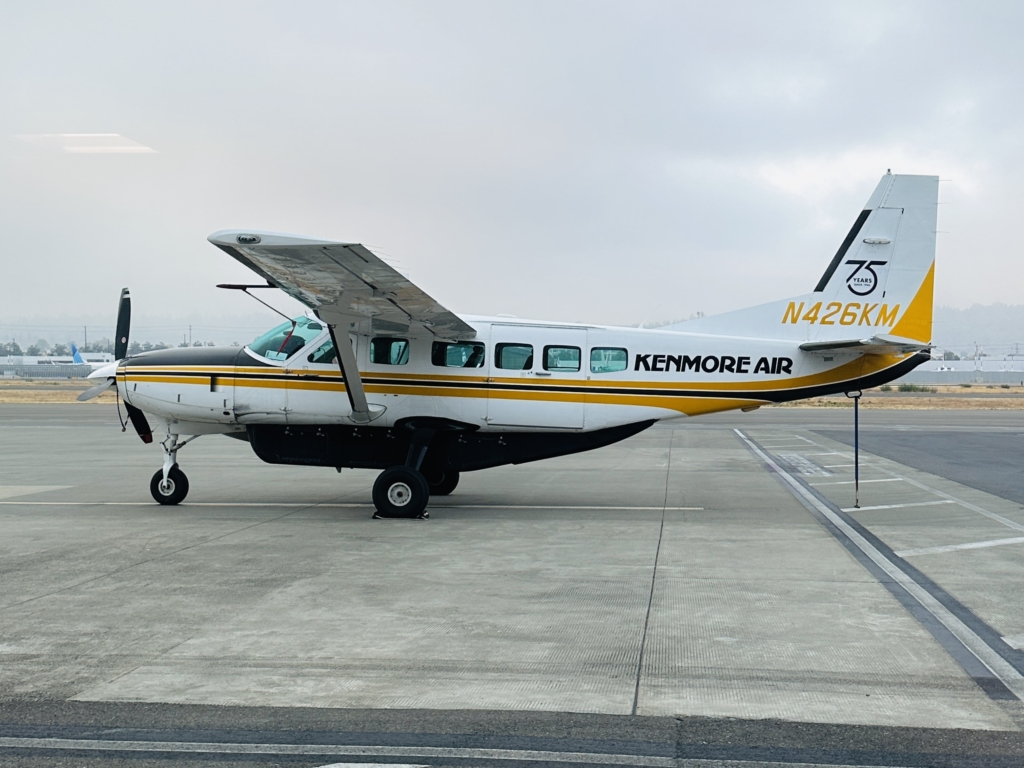 Although located 90 miles from the coast of Seattle, Washington, the islands are still easily accessible. While there are 172 islands and reefs in the country, only a few are able to be visited. The most popular are San Juan Island (the main island), Orcas Island, Lopez Island, and Shaw Island. 
By Ferry- If you have the time to spare, the Washington State Ferry offers service from Anacortes. This is about an hour and a half drive from Seattle. With this option, you are able to travel by car, foot, motorcycle, or bike to the islands. I would highly recommend making San Juan Island your base and exploring from there. However, Orcas Island is also a great option to begin.
By Plane- The quickest but most expensive way to visit the islands is to catch a flight. A short 40 to 50-minute flight from Seattle will land you on a few of the islands in no time. I personally flew Kenmore Air en route to San Juan Island. The plane was small and not what I'm normally used to flying. However, the views were amazing and while the ride was smooth, it can get loud.
Once I arrived on San Juan Island, I was ready to begin my adventure!
How to Make the Most of a Visit to the Main Island
Hike Lime Kiln Point State Park
Considered one of the best places in the world to view whales from land, Lime Kiln Point State Park is a spot that should not be missed. The park is approximately 40 acres and is incredibly diverse. There are hiking trails, picnic areas, and a rocky shoreline that provides breathtaking views. You may be lucky enough to spot whales, seals, sea lions, and even bald eagles during a visit. Just outside of the lighthouse is a hydrophone that allows you to get an up-close listen into the sounds of the ocean.
Visit American Camp at the San Juan Island National Historic Park
This historic site is where the border dispute between the United States and Great Britain was settled in 1859. The Visitors Center details the Pig War and pays homage to the many Salish tribes of the San Juan Islands. Interpretive Ranger Cyrus Forman gives an incredible tour of the center. 
Enjoy a Tasting at Cin Cin Goods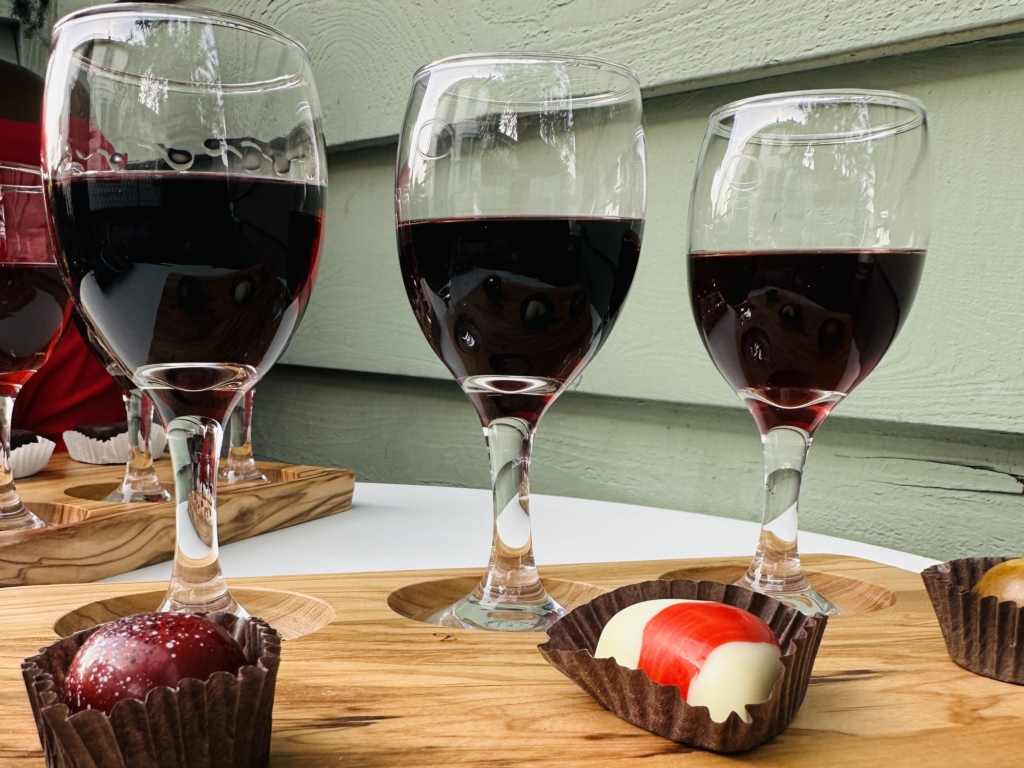 Owners Kathryn and Roberto Moya offer patrons a variety of handcrafted chocolates and natural wines that are unique and exclusive. This small shop is filled with local Friday Harbor products, foods, and accessories. There are even vegan options and non-alcoholic beverages to ensure that no one is left out. If the weather permits, be sure to enjoy your tasting in the cozy backyard while relaxing and indulging. 
Visit the Whale Museum 
This historic building is the first museum in the world to promote the stewardship of whales through education and research. During my visit, I learned so much about the different species of whales, marine mammals, and other facts about the Salish Sea.
Set Sail on A Whale-Watching Tour
As an adventurous traveler, I had always desired to someday experience whale watching. Being in the best location in North America for proximity to marine wildlife and whales in the wild provides an opportunity of a lifetime.
Maya's Legacy Whale Watching Tours offers intimate group tours with expert captains and marine naturalists. The trip is sure to be an exciting one as you search for wildlife. My group happened to have an unforgettable day at sea as we encountered a group of orcas hunting a minke whale. Talk about amazing!
Explore Friday Harbor
The island's walkable seaport has many small shops, restaurants, and amazing views of the surrounding areas. It is the perfect place to start or end your day.
Enjoy A Meal With a View at Downriggers
Located right in the heart of Friday Harbor, Downriggers offers a variety of foods with both indoor and outdoor seating. There are many popular options and some might even be unavailable due to the high demand. When the weather permits, be sure to dine outside. The sounds and sights along with tasty menu items can't be beaten.
Relax at the Tucker House Inn
While on San Juan Island, I had the pleasure of staying at the Tucker House Inn. The property includes 18 units will please solo travelers, couples, and families. There is even a complimentary hot breakfast delivered to your door each morning. It is the perfect place due to its close proximity to downtown and the Friday Harbor ferry terminal. A short walk leads you to a variety of shops, restaurants, bars, and expeditions. The welcoming staff and their incredible level of hospitality made my stay great from beginning to end. 
If a visit to the San Juan Islands is on your list, spending some time on San Juan Island is a no-brainer. It is the perfect starting point and has something for everyone. If you plan to further explore, I highly recommend a visit to Orcas Island.
Special Thanks to the Port of Seattle for making this trip possible.