Looking for an East Coast getaway in a city with an old soul and youthful enthusiasm? Make sure Hampton, Virginia has a spot on your list!
As millions of Americans return to traveling, the potential destinations are endless. After a rough few years, it's safe to say that relaxation and enjoyment are a priority. With its' amazing views and plenty of options for entertainment, there's something for everyone in Hampton. During a recent visit, I had the chance to once again enjoy one of my favorite cities.
Here are some ways to spend a perfect weekend in Hampton, Virginia.
Book a Stay at The Landing at Hampton Marina
The Landing, a Tapestry Collection hotel is perfectly located in downtown Hampton. Overlooking the waterfront, it is within a mile of the historic Hampton University, the Virginia Air and Space Science Center and Mill Point Park. There is an on-site restaurant as well as many other places to dine within a short walking distance. I personally make sure to always visit Venture Kitchen and Bar. Their brick oven pizza, tapas and drinks are amazing! During the Summer months, be sure to check out Monroe Rooftop. This premium space located at The Landing offers unparalleled views of the Hampton Marina.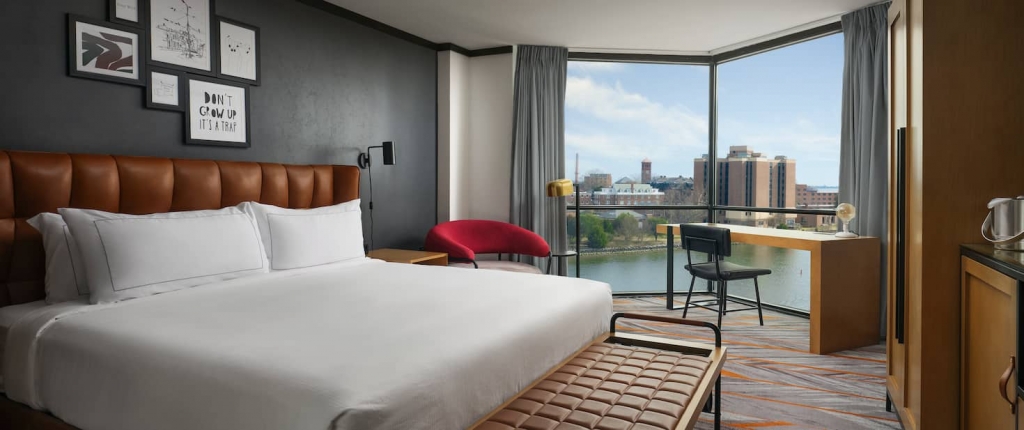 Embrace History on Fort Monroe
In my previous post, it was mentioned that in August 25, 1619 marks the date that the English privateer ship the White Lion carrying enslaved Africans to North America landed at Point Comfort in Hampton, Virginia. There were "20 and odd" captured and documented Africans dropped off here. These Africans were skilled farmers, herders, blacksmiths, and artisans. Had it not been for them, many of the colonies would not have been able to survive. In addition to their culture, language and beliefs, they brought many ideas and innovations including food production, crop cultivation, music, and dance.
At Fort Monroe, you will find the marker symbolizing the landing of the First Africans in Virginia. You can also visit the Casemate Museum and explore the nation's largest masonry fort. The Fort Monroe Visiter and Education Center was opened in 2020 to help commemorate the 400th Anniversary of the landing of the first Africans. The center provides an informative and interactive space for visitors and locals alike by providing an in depth look into the impact made by the intersection of the American Indian, African and European cultures.
Fort Monroe is also home to many beaches and restaurants such as The Deadrise.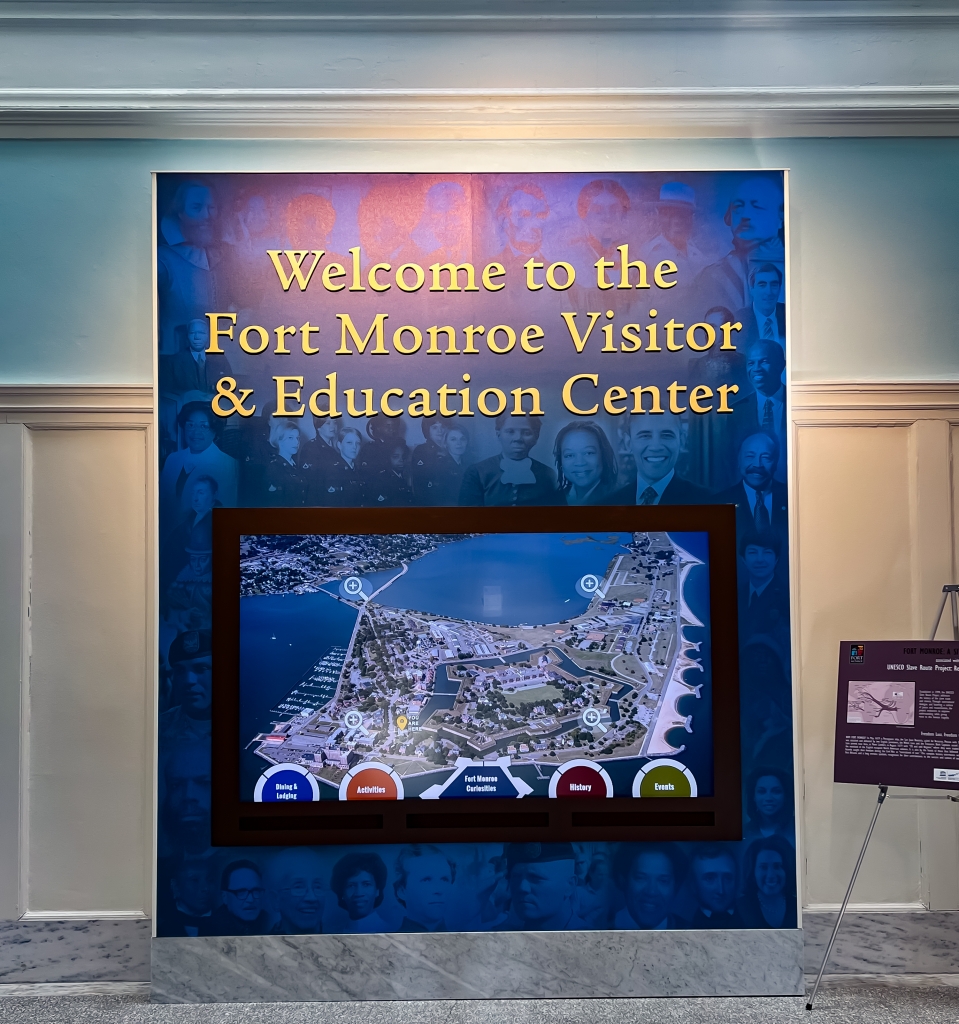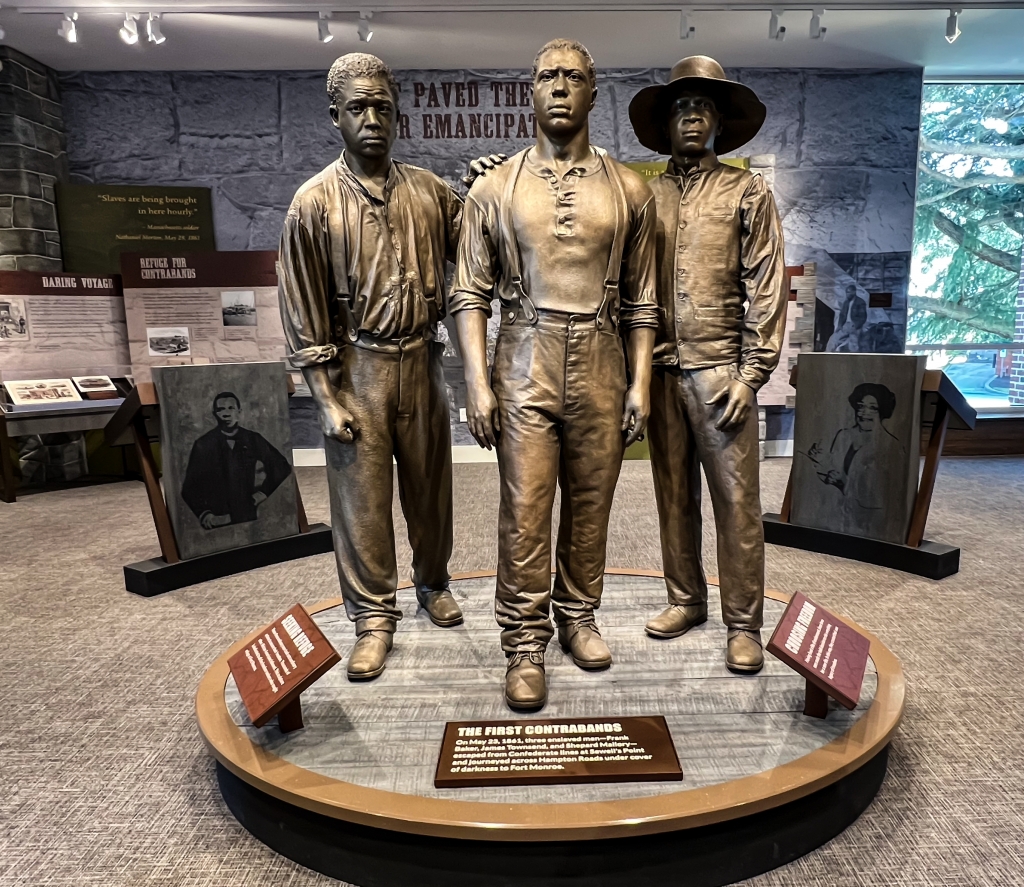 Visit the historical markers honoring the "Hidden Figures"
Long overdue historical markers have been unveiled honoring three African-American mathematicians who broke barriers at NASA. The amazing stories of Katherine Johnson, Dorothy Vaughan and Mary Jackson are the basis of the book and movie "Hidden Figures." No longer hidden, their journeys are beautifully documented on the front of the Virginia Air and Space Science Center. Stop by and be inspired by some of the women who helped to shape the early developments of the age of space exploration.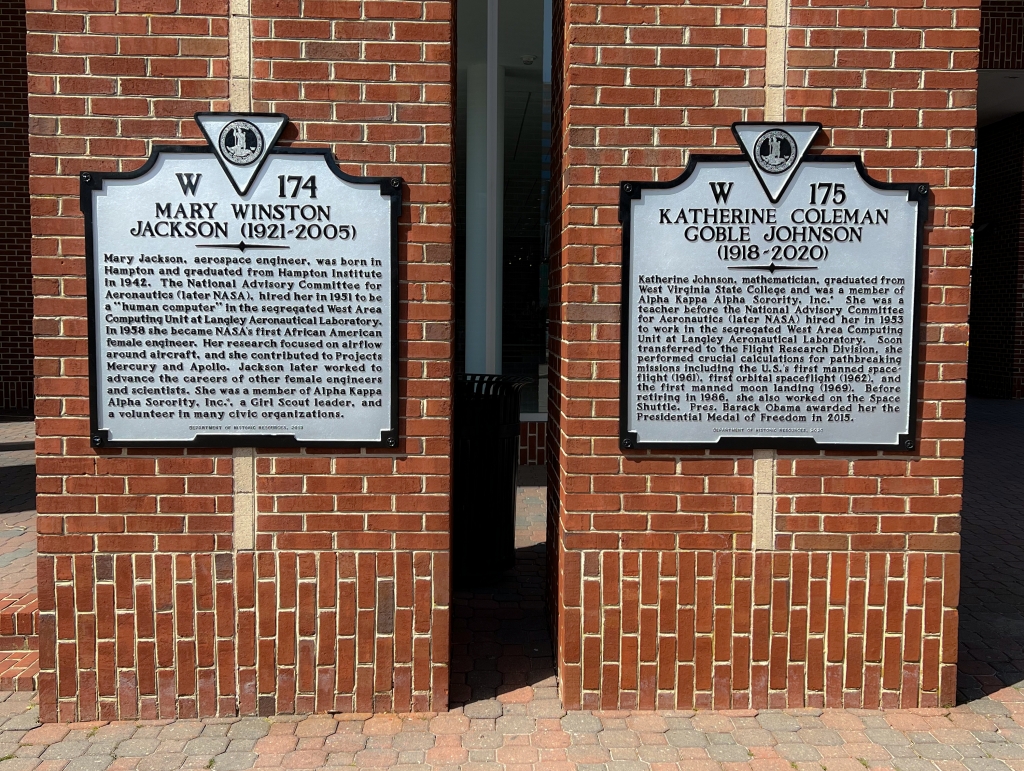 Try a Flight at 1865 Brewing Company
As the first Black owned brewery in Hampton, 1865 is a fully functional space with a variety of refreshing beers, tasty food, coffee and other non-alcoholic beverages. The brewery isn't called a community meeting hub for no reason. Expect a large, but welcoming crowd and lots of fun no matter when you decide to stop by. Cheers!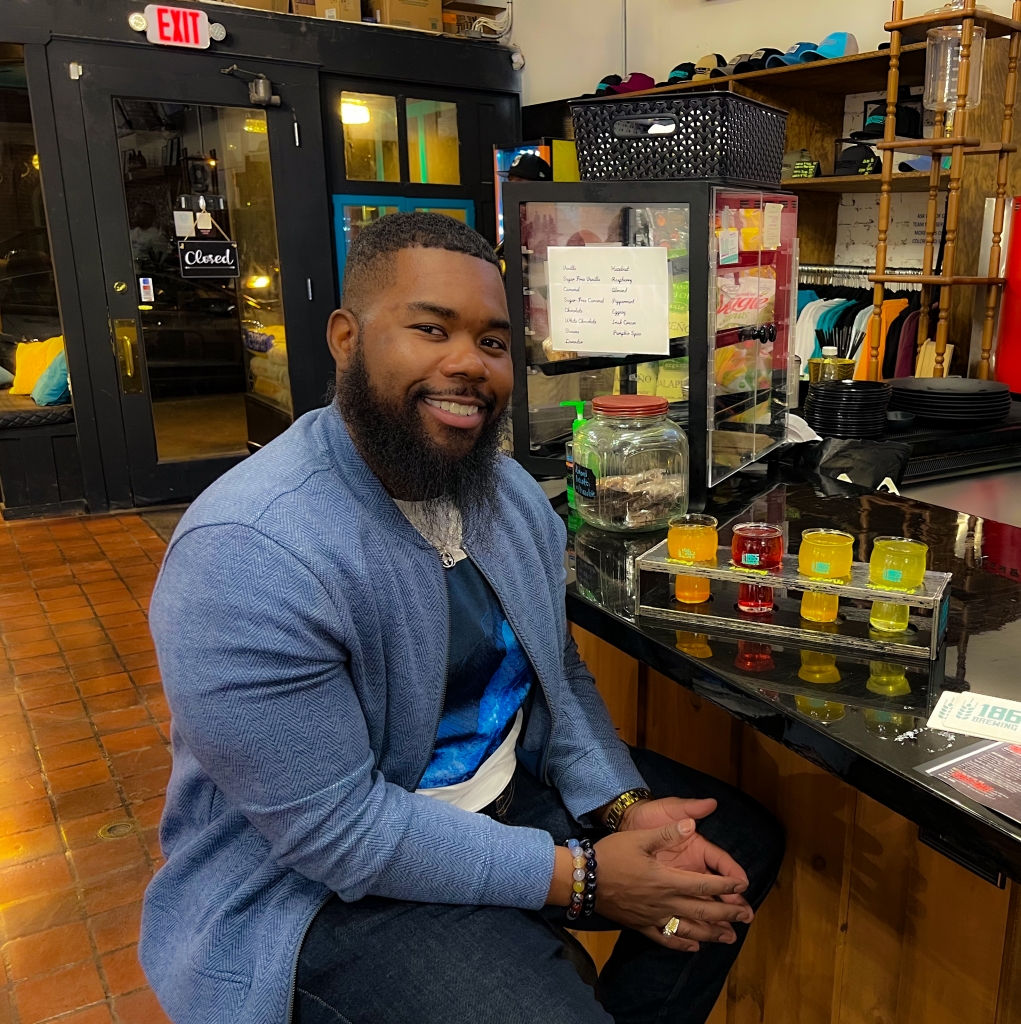 Enjoy a Night out with live music and dancing
Noir, a Simply Panache Lounge proclaims itself to be a "private social club for diverse professionals with style and flair." After an evening of sophisticated nightlife, the claim easily proves to be true. Lively music, handcrafted cocktails and food that reminds you of good home cooking help to build an atmosphere well worth the price of membership. At Noir, members and their guests come together for networking events, panels, different themed nights and live performances from local and national acts. The club is a pleasant addition to the already bustling Phoebus neighborhood.
Hampton is definitely a city on the move! It is one of the fastest growing cities in the region and after a visit you will quickly see why. Located in the heart of Hampton Roads and the middle of the East Coast, it's the perfect destination and a guaranteed good time.
Thanks to the Hampton Convention and Visitor Bureau for hosting me once again!